Police say tackling spate of violent bike muggings is 'one of our priorities'
Victims urged to report within the first hour of a crime happening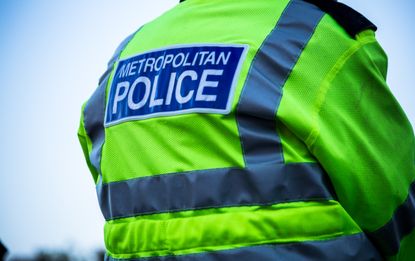 (Image credit: Getty Images)
The Metropolitan Police (Met) have said that combatting a raft of violent bike muggings in London is among their priorities.
Last month, Cycling Weekly reported that members of one North London cycling club had been targeted on three separate occasions, with three bikes reported stolen to the police.
There have since been further thefts, including one in which a man was pushed off his bike near Regent's Park.
A spokesperson from the Met told Cycling Weekly that "violent crime, which includes robbery and therefore 'bike muggings', is one of our priorities".
Regarding the recent Regent's Park incident, the Met said: "Police were called at approximately 06:25hrs on Tuesday, 24 October by a man reported that he had been robbed of his bicycle in Outer Circle, near the junction with Chester Gate, NW1.
"He reported two males had pushed him off his bike and threatened him before stealing the bike and riding off.
"After assessing all of the available evidence, including work to identify any CCTV opportunities that could identify the suspects, the investigation was closed."
Speaking to Cycling Weekly last month, Damien Lui, co-founder of local club Regent's Park Rouleurs, said that the police response to incidents affecting his club members has been "disjointed".
On one occasion, two younger members of the club were "aggressively approached" at a red light by two men, who stole both of their bikes. The case was closed within two days, Lui explained, after the police said they were unable to pursue it.
Asked by Cycling Weekly how they are tackling bike muggings, the Met shared the following general statement on robberies: "Violent crime, including robbery, has a devastating and lasting impact on victims, and the wider community.
"To combat robberies, we have specialist teams of both uniformed officers and plain clothed detectives who focus on responding effectively to reports of robbery. They attend calls quickly, search the area with victims and witnesses for suspects, and secure CCTV and forensic evidence."
The Met added that it is important to report crimes as soon as possible, and referred to the first hour as the "Golden Hour", which is "critical to capturing robbers".
Still, prosecution for bike thieves in London is rare. In the year to October 2022, just 1% of 18,800 bike thefts reported in the capital lead to a formal sanction.
In a statement provided to Cycling Weekly last month, the Met said: "We understand that theft of personal property, such as having a bike stolen, is upsetting and very frustrating for victims.
"The number of calls for assistance from the police and reports of crime received each day is such that it is not possible to physically send officers, or to carry out a lengthy investigation, in every case."
Thank you for reading 20 articles this month* Join now for unlimited access
Enjoy your first month for just £1 / $1 / €1
*Read 5 free articles per month without a subscription
Join now for unlimited access
Try first month for just £1 / $1 / €1