Adidas launch new Zonyk Aero sunglasses
Movistar sunglasses partner Adidas launches 'next-gen' performance eyewear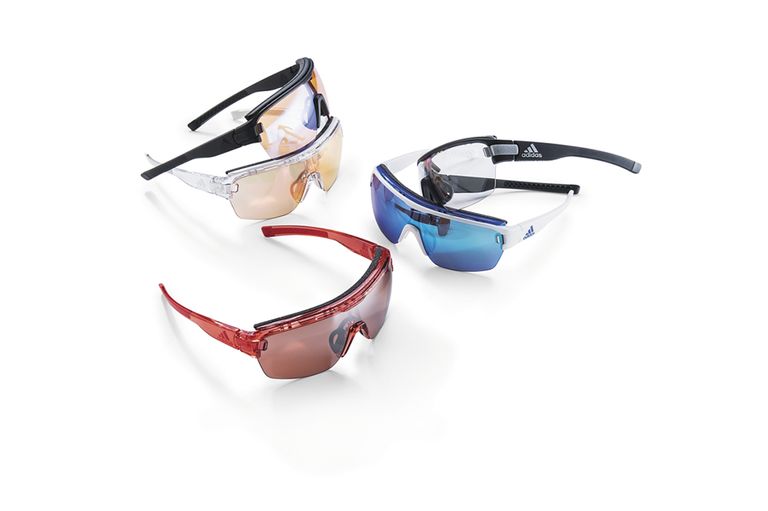 (Image credit: Stefan Baier)
Adidas has launched an update to its sunglasses range that resemble much of what you see with its Evil Eye Halfrim Pro S tested previously by our tech team.
>>> Cycling sunglasses: a complete buyer's guide
The new Zonyk Aero's 'next-gen' features have been developed alongside WorldTour team Movistar.
The 12 colourway range follows the half-rim design previously used in other models, which is said to help deliver superior peripheral and lower vision to help all cyclists see as much of the road as possible.
These new SPX Frames promise to be lightweight yet durable with integrated ClimaCool ventilation. They're adjustable too with a double-snap nose bridge and Flex Zones around the temple that can be adjusted on the fly, according to Adidas.
Other features are the detachable foam sweat bar, which is placed above the frame to assist airflow to keep you cool and to help stop beading sweat getting in your eyes - nothing new here as we've seen them on previous models.
Finally Adidas says that the new polarised, mirror, LST and Vario lens variations can adapt to light using its 'Light Stabilizing' technology that will result in less eye strain and means one lens should suit all types of riding.
Famously worn by Alejandro Valverde, he has this to say about the new sunnies.
"Apart from the comfortable fit - thanks to its various adjustments - the clear and unobstructed view provided by the Zonyk Aero is extremely important to us racers," he said.
"The new VARiO filters give us an advantage by adapting to different lighting conditions, because we often encounter changing weather scenarios during a race".
The Zonyk Aero Pro will be availabe in March 2017 starting at £152 and you can find more detail at stockists: Rx Sports.