Brompton recalls three year's worth of bikes – what you need to know
Brompton has issued a recall of its bikes from May 2014 through to April 2017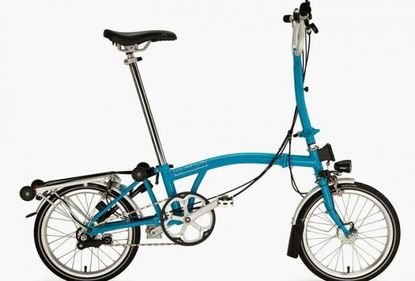 Brompton bikes has issued a recall of three year's worth of bikes, stretching from May 2014 through to April 2017.
According to the folding bikes company, the recall is because of a higher than expected rate of failure in the third party FAG bottom bracket cartridge BB66.
According to the video posted on the brand's website, the amount of failure isn't incredibly high, but high enough to force the brand to act.
To this end, Brompton says the failure is only one in every 5000 but encourages all owners to voluntarily return their bikes for the replacement fitting free of charge.
The brand makes clear that the part and the bikes meet international safety standards, but Brompton doesn't feel comfortable not acting.
Brompton recall - How to know if you're affected
Brompton has released information on how to identify if you're bike is affected.
It says that models with the faulty bottom bracket have serial numbers ranging from 1403284144 to 1705150001. It also says that any range could be affected, including M P S or H, or any configuration.
You can find out your bike's serial number on the ID plate on the back of the seat tube at towards the bottom. If your bike is affected it needs to be returned to your local Brompton dealer, but Brompton advises giving them advanced warning.
Thank you for reading 20 articles this month* Join now for unlimited access
Enjoy your first month for just £1 / $1 / €1
*Read 5 free articles per month without a subscription
Join now for unlimited access
Try first month for just £1 / $1 / €1