Grab yourself a chic French bargain in Café du Cycliste's London sample sale
Discounts of up to 80% on items from previous men's and women's collections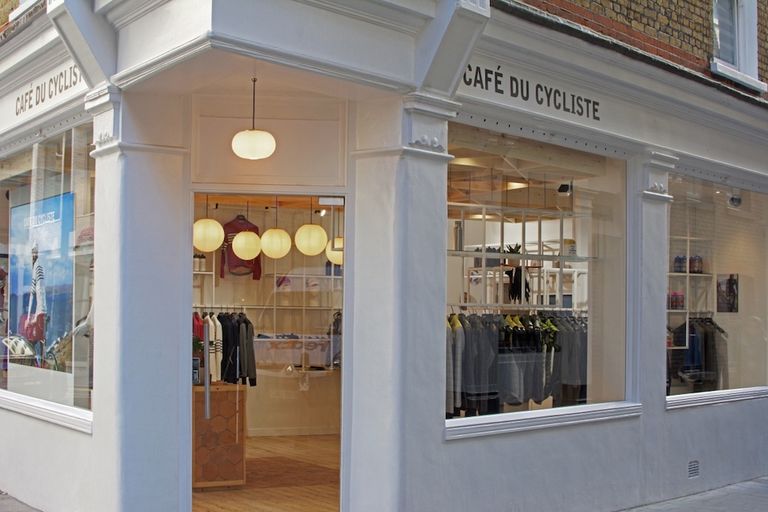 If you want to add a little French style to your cycling wardrobe, you could do worse than head down to Café du Cycliste's sample sale.
The Nice-base cycle clothing brand opened its store in London at 32 Artillery Lane, London, E1 SL7 in November last year, selling its classic cycling kit, with its summer 2018 range still on sale in store and on line.
>>> New badge for The Tumble from Café du Cycliste
Café du Cycliste is now repeating its store-based sale of men's and women's items from its past collections, with discounts of up to 80%.
If you fancy a Café du Cycliste bargain, you'll need to hurry though at the sample sale runs for just three days, from Monday, September 3rd to Wednesday, September 5th, with the store's opening hours from 11:00 to 19:00.
>>> Nine reasons why Nice is the perfect location for your next cycling trip
Items are sold as seen and can only be returned while the sale continues.
New colours for the Claudette jersey for this winter
Café du Cycliste is also starting to roll out its autumn/winter 2018-19 collection, starting with the Claudette jersey, which it launched in 2015 and which has been one of the brand's signature designs. It has long sleeves, a classic fit and is designed to be used across a range of cooler conditions.
Sporting Breton stripes, the Claudette's design follows in the Gallic tradition of Coco Chanel and Jean-Paul Gautier. Café du Cycliste has upgraded the fabric blend in the Claudette for this year, for increased breathability and comfort, and added two new colour options.
Available from September from the London shop, as well as at the brand's shops in Nice and Mallorca and on line, the Claudette jersey is priced at €175 or £165.