New badge for The Tumble from Café du Cycliste
A climb not so close to home for the French clothing brand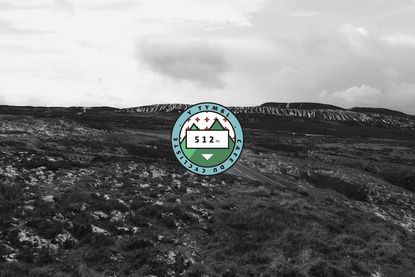 Last year, Nice-based clothing brand Café du Cycliste started offering badges to its customers who had conquered its local climbs.
It must have produced a lot of different badges, because its latest "local" climb is The Tumble in South Wales. Used on previous editions of the Tour of Britain, the road climbs up to 512 metres over 4.7km at an average of 8.2%. Café du Cycliste's Gazette gives you a bit of history of the climb and its local hero, Arthur Linton.
To claim your badge you need to join the Café du Cycliste Strava club and also create an account on Café du Cycliste's website, using the same first name and surname. You then choose Badges from the menu and grant access to your Strava account, so Café du Cycliste can verify that you really have done the climb.
Even further afield, Café du Cycliste now has badges for Bear Mountain in New York State and Tai Mo Shan in Hong Kong as well as perennial favourite Sa Calobra on Mallorca.
>>> How to master a long climb
Closer to Nice, Café du Cycliste has the Brevet des Zinzins de Turini. There are multiple routes to the 1604 metre summit of the Col de Turini and Café du Cyciste has set up a challenge to scale the col by at least three of them within 24 hours.
Zinzin means "a bit crazy" in French. To set the atmosphere, Café du Cycliste has produced a video suggesting what might be in store for you.
https://www.youtube.com/embed/Ig-BJZ0vnG4
Café du Cycliste includes a brevet card for the Zinzins de Turini with the purchase of any product from its Audax line. This can be stamped at any of the starting points for the climb as well as at the summit. You can also use your Strava trace to prove that you've completed the challenge.
Thank you for reading 20 articles this month* Join now for unlimited access
Enjoy your first month for just £1 / $1 / €1
*Read 5 free articles per month without a subscription
Join now for unlimited access
Try first month for just £1 / $1 / €1