Beat the burn: best sun creams for cyclists
We look at the best sun cream for riding and explain what you need to look for when buying cycle friendly skin protection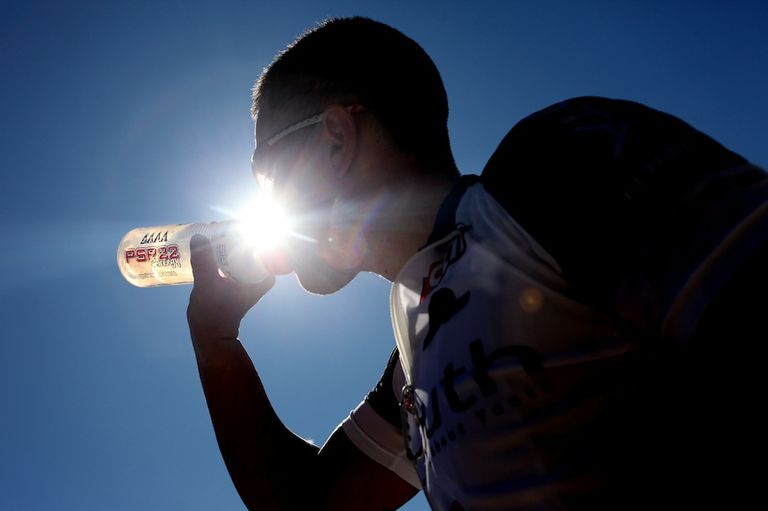 (Image credit: hot chillee)
With the UK in the sweaty grips of a heatwave, we all want to keep cycling even if it means cycling in the heat. Unfortunately for us Brits it can sometimes mean we can get a little burnt in the process so we've decided to round up the best cycling sun protection that money can offer.
>>> Dress for conditions: summer cycling clothing
>>> Hot weather cycling: how to keep cool
Of course, there's nothing stopping you simply popping to your local pharmacy and buying the first sun cream that comes to hand - it'll probably do the job. However, a more cycling specific version will be more effective when you're hot and sweaty, and most are designed to be long lasting enough to cope with the distances you may intend to cover.
Best sun cream for cycling
Riemann P20 SPF20 sun protection cream
This fragrance free spray is a great choice for cyclists as the non-greasy nature of the spray seeps into the skin quickly. Created in Denmark, you'd be forgiven for thinking that they might not know anything about hot weather but since 1979 Riemann have specialised with just the one product at differing SPF ratings.
Being water resistant, P20 works well if you're sweating profusely or need to douse yourself with water to cool your engine off. Either way, you won't need to reapply meaning you can go for a ride without lugging it around. That is, unless you go riding for 10+ hours when you will need a new application.
>>> Buy now at Wiggle for £19.99
Much-Off Athlete Performance Moisturiser with SPF15
In line with their expansion into skin products, Muc-Off have created this luxury moisturiser that also acts as a sun cream for summer riding. Taking a premium approach, this cream is created using avocado oil, coconut oil and argan oil which Muc-Off claim are beneficial to skin care properties.
According to Muc-Off the cream dries almost instantly and its light nature doesn't block your pores which help prevent any heat rash.
>>> Buy now at Wiggle for £19.99
Ultrasun SPF30 Sports Gel
Best for people with fairer skin, this SPF30 gel does a solid job in keeping the sun out - the high factor protection will be popular among those who burn easily.
The clear gel is smooth and works into the skin well, much like Riemann, this is great because its non-cream nature leave no streaks and don't block pores, helping the skin breath. Infusing Vitamin E into the gel, Ultrasun claim it helps create a "super-hydrating formula" that will keep your skin from drying out.
>>> Buy now at HQ Hair for £24
Neutrogena Sunscreen Ultra Sheer Stick SPF 70
Not everyone wants to plaster oily suncream onto their face - which us where a product like Neutrogena's 'Face and Body' stick could come into play. Water resistant and oil free, it boasts an SPF of 70 and leaves you protected, and free of shine.
>>> Buy now at Amazon for £12.50
What to look for with sun creams for cycling
Avoid thick, greasy creams
While you may have a favourite sun tan lotion that you use while down on the beach, using a sun cream for cycling is a different ball game altogether. While relaxing by the pool, thicket creams do a great job at blocking the sun's harmful rays but when cycling in the heat these same cream can prevent your skin's pores from expelling sweat.
Ultimately this stops your body from regulating its temperature effectively and can lead to heat rash and skin irritation which is no fun for anyone. The best options will be less viscous creams that absorb easily and let the skin breath.
All day protection
This may be self-evident but getting a sun cream with all day protection is vital not only for your skin but also your jersey pocket. This will be the difference between going out for a ride carrying a big bottle of sun cream with you or not. Finding protection that doesn't need reapplication means you won't be burdened thinking about when you last applied sun cream to your skin.
Water-resistance
While riding in the sun it's natural for you to get sweaty, so it's key your sun protection can stay the course even if drenched in sweat. Like water, sweat will wash away the effective barrier against the sun, so it's a factor worth bearing in mind.