Independent testers rate MIPS helmets as the safest for cyclists
Testers at Virginia Tech found the Bontrager Ballista MIPS helmet carried the lowest risk of concussion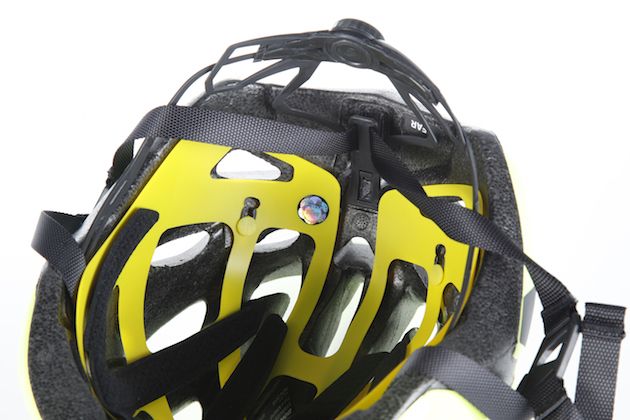 Researchers at a helmet testing laboratory have rated 30 cycling helmets and given the top six spaces to MIPS equipped lids, with the Bontrager Ballista MIPS taking the top position.
Virginia Tech - a leader in testing helmets for team and motor sports - used a STAR rating system which was developed via multiple studies funded by non-profit organisation the Insurance Institute For Highway Safety, to grade the helmets.
The rating assessed common head impact scenarios experienced by cyclists, and the resulting concussions risks, weighted against the likelihood of the cyclist experiencing the impact.
All testing was completed using an impact drop tower, and the lids were assessed based on twelve different impact conditions, including six locations of impact and at two different velocities. Four samples of each helmet were subjected to the test - per location.
>>> Best cycling helmets reviewed
Each helmet got an overall score (opens in new tab) (with lower scores being superior) which placed it in an appropriate 'star' banding rated one to five.
Four helmets of the 30 tested received a full five-star rating, and all of them had a 'MIPS' layer - the 'Multi-Directional Impact Protection System' which is designed to help protect the brain from injuries as a result of rotational forces.
The top rated helmets - receiving 5/5 stars - were the Bontrager Ballista MIPS (score of 10.9), Louis Garenau Raid MIPS (12.3), Bell Stratus MIPS (12.9) and Specialized Chamonix MIPS (13.1).
There were non-MIPS helmets ranked above those with the layer - for example the Specialized S-Works Prevail II received four stars and a score of 14.8 whilst the Bell Draft MIPS also got four stars but a score of 15.6.
This said, only one MIPS helmet got three stars - the Triple 8 Dual Certified MIPS (19) - alongside 11 non-MIPS helmets. No MIPS helmets got less than three stars, which Virgina Tech say is still a "good" rating.
The lowest ranked helmets, with just two stars which Virgina Tech called "adequate", were the Bern Watts and Lazer Genesis whilst wearing 'no helmet' got zero stars and the comment: "not wearing a helmet poses extreme risk of injury compared to wearing any helmet."
"Our goal with these ratings is to give cyclists an evidence-based tool for making informed decisions about how to reduce their risk of injury," said Steve Rowson, director of the Virginia Tech Helmet Lab.
"We are proud to see the results of the STAR testing at Virginia Tech. Here, you clearly can see the benefits of helmets with MIPS Brain Protection System", said Johan Thiel, CEO of MIPS.
"After thousands of hours in research, testing, and development, we are very glad to see all of the work that we've done verified by Virginia Tech".
Thank you for reading 5 articles this month* Join now for unlimited access
Enjoy your first month for just £1 / $1 / €1
*Read 5 free articles per month without a subscription
Join now for unlimited access
Try first month for just £1 / $1 / €1
Cycling Weekly's Digital Editor Michelle Arthurs-Brennan is a traditional journalist by trade, having begun her career working for a local newspaper before spending a few years at Evans Cycles, then combining the two with a career in cycling journalism.
When not typing or testing, Michelle is a road racer who also enjoys track riding and the occasional time trial, though dabbles in off-road riding too (either on a mountain bike, or a 'gravel bike'). She is passionate about supporting grassroots women's racing and founded the women's road race team 1904rt.
Favourite bikes include a custom carbon Werking road bike as well as the Specialized Tarmac SL6.