MIPS takes legal action against POC over potential patent infringement
Claim relates to similar protection systems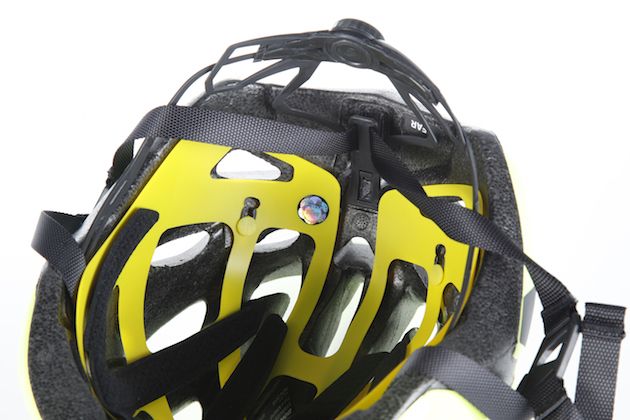 Helmet part manufacturer MIPS has taken legal action against POC for a potential patent infringement on some of its technology.
The legal action relates to POC's SPIN (Shearing Pad INside) technology, which it unveiled - patent-pending - in August 2017 and had planned to incorporate into its range of downhill and enduro mountain biking helmet.
The Swedish company describes the technology, which fits inside its helmets, as a "rotational impact protection system" which has been "created to counter the effects of oblique impacts."
>>> Eight best bike helmets reviewed: a buyer's guide
"We know that oblique impacts are common and can cause serious head injury due to a rotation of the helmet and head," said POC CEO Jonas Sjögren.
"To counter oblique impacts, we have created SPIN pads, which are optimized to provide rotational impact protection based on the precise location inside the helmet. The objective is to minimize the effects of an oblique fall by allowing the helmet to move relative to the head."
However MIPS, whose own Brain Protection System is used by a large number of helmet manufacturers including POC, believes that POC's system is an infringement on its patent.
MIPS's system is effectively an additional shell placed on the inside of helmets, separated from the helmet itself by a "low friction layer".
It continues: "When a helmet with MIPS Brain Protection System is subjected to an angled impact, the low friction layer allows the helmet to slide relative to the head. The MIPS BPS is designed to add protection in helmets against the rotational motion."
>>> Black Friday cycling helmet deals: use your noggin and snap up a bargain on headgear
A press release by MIPS said that it had been granted a "preliminary injunction in Germany to restrain infringement of MIPS's patent EP (DE) 2 440 082 by POC Sweden AB through its sales in Germany of products incorporating the Shearing Pad INside, or 'SPIN', claiming to be a rotational impact protection system."
The nature of the hearing meant that POC was not able to make submissions, but will be able to appeal against the order which MIPS is in the process of executing.