Oakley launches new Flight Jacket and Field Jacket sunglasses
Oakley has been leading the way in eye wear for many years, now the American brand has launched two new models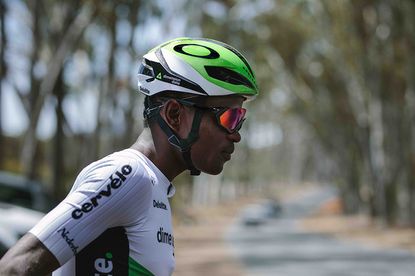 Eyewear giant, Oakley, has launched two new sunglasses just in time for the summer season ahead.
The new Oakley Flight Jacket and Field Jacket follow similar designs we've seen before, however, new technology has been plumbed into these sunnies.
Both new sets will have new airflow features to stop misting and over heating of the eye area. Oakley has introduced a new Advancer nose piece, which allows the user to pull a toggle to open up channels to increase airflow.
This, Oakley says, will help combat fogging of the lens whilst stopped as well as help the rider stay cool whilst on the move if extra airflow is needed.
However, that is where the similarities between the two new glasses ends.
Flight Jacket
Following a similar design to the much loved Jawbreaker, the new Flight Jackets utilise a large lens design with a open-edge brow for uninterrupted view whilst giving it the beans in a sprint or digging deep with your head down.
You'll also get interchangeable and adjustable temple arms to help fit with different styles of helmets. You'll also get the popular Prizm lens tech too.
Field Jacket
The second pair launched have a full rim but still use interchangeable and adjustable arms, the new Advancer nose piece toggle for cooling, as well as Prizm lenses. However, the Field Jacket uses a dual lens design that allows for prescription users to have the same Prizms experience vision on all of Oakley's glasses.
Oakley Athlete and Team Katusha-Alpecin sprinter, Marcel Kittel has been using the new specs, and will debut them at Paris-Roubaix this weekend.
"I've been training with Flight Jacket for the past few weeks, and the technology is just incredible," Kittel said.
"The Advancer is a complete game-changer, because I no longer waste energy worrying about the fog or weather conditions. Whether it's a UCI WorldTour event or training on my own, I know the Oakley high-performance equipment and technology has my back."
Both new sunnies will be available from Oakley.com as well as Oakley brick and mortar stores - of course available in many colours. Both ranges will have an RRP of £185.
Thank you for reading 20 articles this month* Join now for unlimited access
Enjoy your first month for just £1 / $1 / €1
*Read 5 free articles per month without a subscription
Join now for unlimited access
Try first month for just £1 / $1 / €1