Orbea launches new Orca Aero model
With the scrapping of the UCI's tube profile rules, the new Orca Aero includes tube height to width ratios that exceed 3:1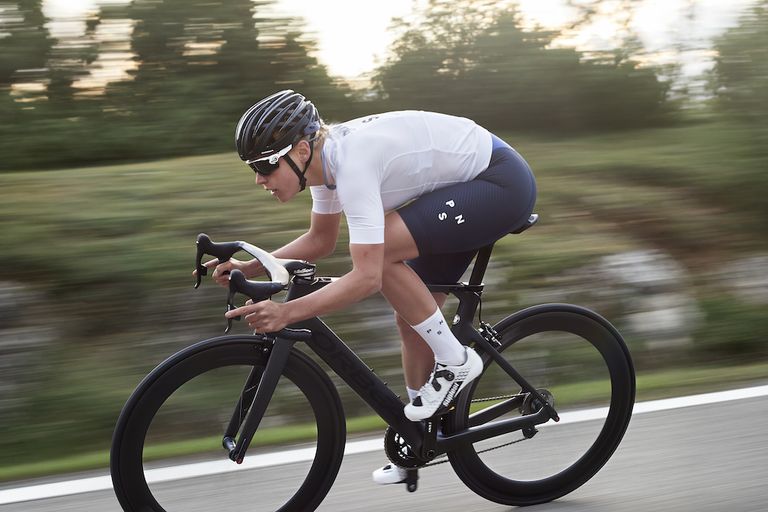 (Image credit: Antton)
Basque bike brand Orbea has released details of its new Orca Aero bike. As you'd expect, it's an aero road bike – a first for the brand.
At its heart is a new aero frame that takes advantage of the UCI's relaxation of its rules on 3:1 tube profiles to provide deeper sections. The company worked with Mondragon University to analyse and test aerodynamics. Among changes it has made was a deeper section to the forks, which it says saves 4 Watts or 8.4 seconds over 50km.
Orbea says that the tube profiles use the Kammtail profile which is rapidly becoming the preferred shape for aero frame tubes. As with the forks, the profile ratio is greater than 3:1 for the down tube and seat tube. Power saving is 27 Watts for an 82 second time saving over 50km.
It says that their design also works better at higher yaw angles, with a wind coming from the side. The new bike also has an oval section seatpost, which Orbea says helps avoid turbulence as the rider pedals. It's also ensured good power transfer and precise handling through targeted frame stiffness, in the down tube, head tube and chainstays.
Another focus of aero design is integration. Orbea says that its aerobar and headset are designed to provide an aero cockpit. Here the saving is 6 Watts. It uses the Vision Metron 5D one piece aerobar with aero spacers and internal cabling or a standard bar-stem which also has aero features but is more adjustable. There's also an integrated seatpost clamp with a hidden bolt and a silicone cap.
Its cables are routed internally out of the airflow and designed for both electronic and mechanical groupsets. The bottle bosses too are designed so that you can maximise either your carrying capacity or aerodynamics, by altering the placement of the cages.
As with many of its other models, Orbea offers custom paintwork and graphics on the Orca Aero as a no charge option, along with the opportunity to specify component choice at order.
Price for the top spec Orca Aero M11i Team with SRAM Red eTap is £6799 and there are five other models ranging down to the £2599 Shimano 105 equipped Orca Aero M30 Team.