Wiggle to sell Rapha cycling kit for the first time
Rapha re-enters the wholesale market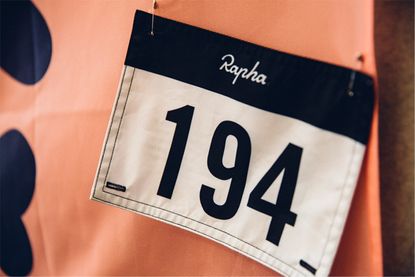 Wiggle and Rapha have confirmed a partnership that will see the luxury brand's products sold via the online retailer.
Announced today, the new partnership will see Wiggle stocking and selling some of Rapha's key items of clothing, including the brand's Core, Classic and Pro Team ranges.
Rapha says that the decision to re-enter the wholesale market was made so that it could reach more engaged cyclists. Although, currently its only selling a limited range of men's kit.
This is not the first time that Rapha has used targeted wholesale to help boost the brand's audience and it has used similar tactics in the past through Evans Cycles and its Team Sky kit and, more recently via a collaboration with Apple. It probably won't be the brand's last, either. In a statement, Rapha says that "it will be closely monitoring the partnership, as well as exploring other opportunities in key locations".
While the strategy is the first time Rapha has partnered with Wiggle, the brand says it remains committed to its traditional direct-to-consumer sales model, stating that "the bast majority of our sales with continue to come via Rapha.cc and Rapha Clubhouses". It continued by saying that partnerships with Wiggle should allow it to reach more cyclists, more often.
Watch: Buyer's guide to winter clothing
Currently for sale on the Wiggle site are a limited range of Pro Team, Core and Classic long sleeve and short sleeve jerseys, shorts and tights. A selection of Pro Team and Classic jackets and gilets are also being stocked as well as a selection of accessories such as overshoes, arm warmers and gloves.
The clothing is currently available and the pricing of the products looks to be the same as it is on the Rapha website, but whether it wills stay price-matched remains to be seen.
Thank you for reading 20 articles this month* Join now for unlimited access
Enjoy your first month for just £1 / $1 / €1
*Read 5 free articles per month without a subscription
Join now for unlimited access
Try first month for just £1 / $1 / €1