Ribble Pro Cycling to roll on Walker Brothers wheels next year
Team take to wheels from Newcastle based brand next season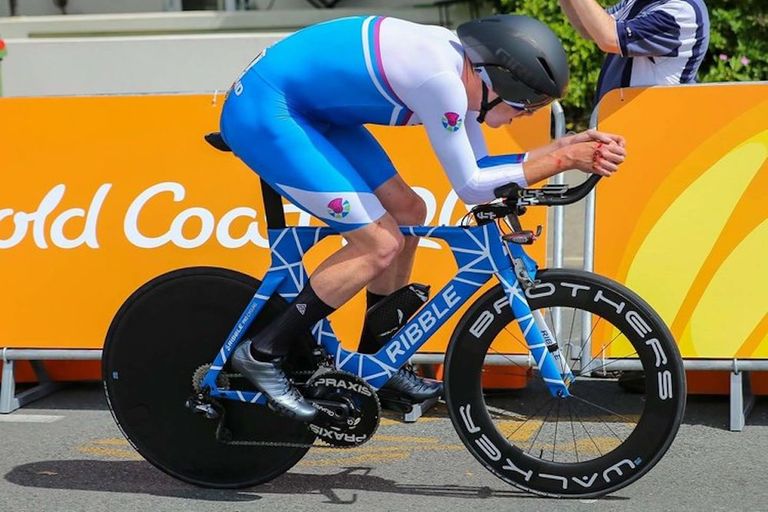 (Image credit: Chris Loth)
The Ribble Pro Cycling team will be using Walker Brothers's WideBoy deep section road wheels in races. They will train on a yet-to-be-launched brand new wheel from the marque.
Walker Brothers is owned by Brian Walker, a top time trialist in the 1990s. His company was an early adopter of the wider and deeper wheelsets that have become the norm for fast road riding. Based in Newcastle upon Tyne, Walker Brothers manufactures many of its products in house.
>>> Ribble bikes: which model is right for you?
Ribble Pro Cycling says: "Brian is a renowned innovator, and in just a short space of time his wheels have been recognised as not only some of the best but the most aerodynamic on the market.
"Following on from the success of our use of the Ethereal Disc and Wide Boy wheels in 2018, it seemed an obvious decision to develop this partnership further into partnering with Walker Brothers for all our wheel requirements in 2019. We are looking forward to represent Walker Brothers at the highest level possible this coming season."
The Ribble Pro Cycling team was formed to provide a platform for developing riders and allow riders competition at a global level. With one of the most international calendars in British teams, it allows riders with the ability and ambition the chance to move beyond the small UK domestic scene. It claims to be the top ranked UK team in 2017 and 2018.
According to Walker: "Ribble Pro Cycling are a team going places so we couldn't be happier to be a partner in that journey. As with HUUB-Wattbike we will be working with the team continually to try to improve our products with testing in real world conditions at the highest level. We look forward to 2019 which I am sure will be their most successful to date."