Scicon launch new venture into the saddle market
Italian brand Scicon is known for its travel bag range but it has now moved into another section of the cycling market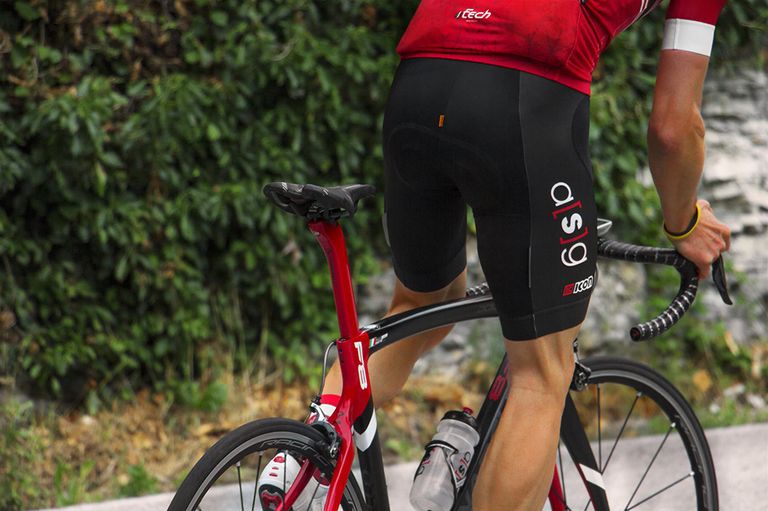 Scicon has this week launched a new product which sits outside of its normal bike bag range.
Surprisingly the Italian brand has launched a new saddle called the Elan, which Scicon say has been developed using a network or sport scientists and professional athletes local to its home in Italy.
>> Seven best bikes saddles of 2018
>>> Best women's bike saddles 2018
Scicon is part of the ASG group and so allows access to services like ASG Bike Science – that includes both a sports science and biomechanics team - and bike fitting which its developers could utilise to create an "innovative Power Ergo Design to take ride comfort and performance to the next level".
The saddle itself is said to be slightly shorter and wider than the average racing saddle, although many saddle brands have adopted this style, with some calling it the latest fashion.
The short-nose design and wider seat area adopts a waved profile. The new Scicon Elan also has a central cut out for pressure relief that all add up to allow sufficient hip rotation, increased blood flow for improved ride comfort over a prolonged time in the saddle.
Head of ASG bike Science Niklas Quetri suggests this new saddle from Scicon can be used across many disciplines.
"The Scicon Elan saddle was originally developed to reduce pressure on the body on longer rides in a more aggressive or aerodynamic position on a road bike, while providing ride comfort in a more relaxed position."
"Riding position up steep climbs on a mountain bike is similar to a forward leaning riding position on a road bike, maintaining pressure and traction on the front wheel. Our short nose saddle design allows for hip rotation, making it the perfect saddle for both riding disciplines, road and mountain bike."
The Elan is made from a carbon fibre reinforced polymer shell built onto two unidirectional braided carbon rails and is claimed to weigh 199g, setting you back by £180. You can also buy a limited addition saddle commemorating the launch of the Elan for £219 which will include tube, patch kit, levers, adapter for Co2 as well as a saddlebag.