Tech Week: new bikes galore and the world's most expensive chain
Here's our weekly round-up of the best cycling tech stories from the last week.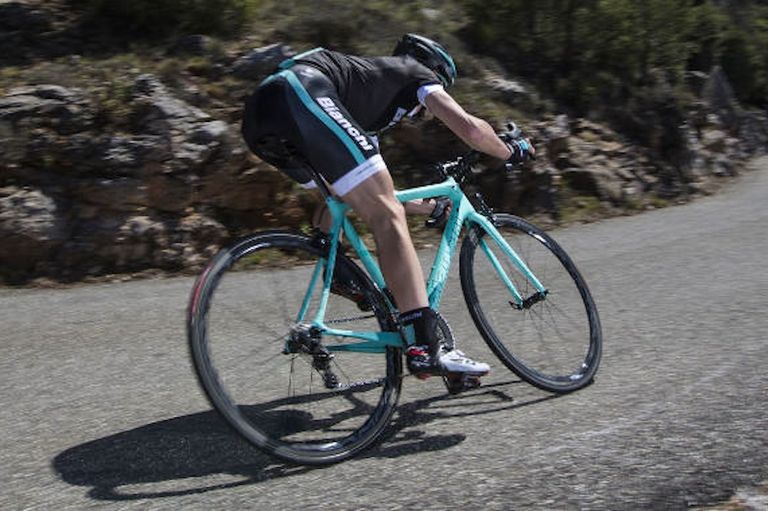 Wiggins's Hour Record bike
Tech news this week was dominated by the Hour Record with lots of information on the bike which Wiggins used and his clothing, which we covered on Monday. With his handlebars being 3-D printed from titanium there were questions on the legality of his bike, which were subsequently dismissed.
Later in the week we revealed that even his chain was specially treated to reduce friction, at a cost of £6000.
Lots of new bikes
It's getting to that time of year when bike manufacturers launch their new range. Last week we spotted the radical makeover of the Trek Madone and, on the same corner on stage one of the Criterium du Dauphiné the slightly less obvious changes to the Giant TCR Advanced SL.
There's also a new, lighter frame from Bianchi with its countervail vibration cancelling technology, a sneak peek of a new Cannondale gravel bike and a new disc-equipped Izalco Max from Focus.
SRAM's momentum continues
It's been a good week too for stories about SRAM products. On Thursday we reported that the company was launching a new range of disc brake calipers using the flat mount standard. This simplifies brake installation hardware and has potential aero benefits.
The long-awaited SRAM wireless groupset is… still long-awaited, but it's racking up race victories nevertheless with Romain Bardet's stage win on stage five of the Criterium du Dauphiné being the latest.
And a bit of science
Finally we've been asking how much faster an aero bike is than a non-aero lightweight bike. It appeared that an aero bike can give a significant benefit even when travelling a modest wattages. Putting out a constant 200 watts Dr Hutch travelled 1.7kph faster on the aero bike.
We plan to do future videos looking at aero bikes on hills and also the effect of aero wheels.
Altitude Tents
With many pros looking to altitude training to give them the edge, we also slept in an altitude tent for a month to see if it could improve our performance. To find out how we got on, you can read about our experiences here.