Bradley Wiggins poised to ink multi-million pound sponsorship deal with Skoda UK
Three-year deal in the offing for Sir Bradley Wiggins's team and brands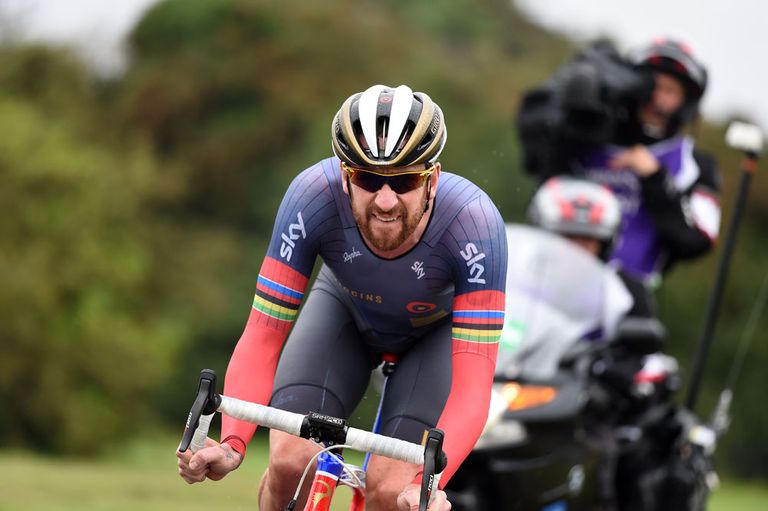 (Image credit: Andy Jones)
Sir Bradley Wiggins is on the verge of striking a sponsorship deal with Skoda UK that could pour millions of pounds into his own brands and his eponymous team over the next three years, Cycling Weekly can reveal.
A spokesperson for Skoda UK confirmed the brand was in "advanced discussions" with Wiggins and his commercial partner company XIX Entertainment but that it had yet to be signed.
Though he added he the company hoped to complete something before Christmas.
A separate source said the car brand, owned by the German Volkswagen Group, will appear on the Team Wiggins jersey and provide vehicles for the squad.
They said the deal is also set to entail personal endorsements, which will see Wiggins appear in adverts for Skoda over the three-year period.
Skoda has long had an association with cycling providing vehicles and sponsorship to multiple races, notably the Tour de France.
The Wiggins team has been sponsored by Sky but that deal comes to end at the end of 2016, and it emerged in July that Sky had decided this year not to renew it.
During 2016 Team Wiggins partnered with Hyundai for its vehicles.
CW understands that the deal with Skoda has taken Wiggins and his commercial partner company XIX Entertainment, months to broker.
The Skoda UK deal will be welcome good news to Wiggins after a tumultuous couple of months in which he has found his legacy in the sport called into question following revelations about a series of TUEs for banned medications before big races, and allegations of a mystery package being delivered to the team in France straight after his Critérium du Dauphiné win in 2011.
>>> Bradley Wiggins 'to be cleared' after investigation into medical package
However, those scandals seem to have done little to dent Wiggins's popularity as sold-out crowds turned up to see what was billed as his last race at the Ghent Six Day last month.
Skoda's parent company Volkswagen has also been involved in scandal in recent years.
The company is still reeling from the revelation that it used software to cheat diesel emissions tests in millions of cars worldwide.
It has already paid out $15m (£11.9m) to authorities in the US and may yet face heavy sanctions in other countries.
A group of its own shareholders are currently seeking €8.2bn (£7bn) in damages after the company's share price fell following the emergence of the scandal.
Wiggins and XIX Entertainment declined to comment.