The Women's Tour to start in Northamptonshire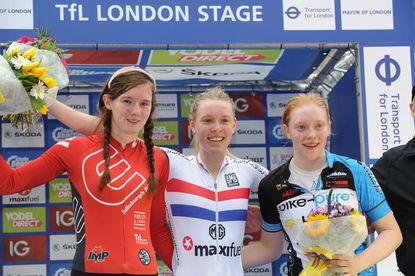 Organisers of The Women's Tour, SweetSpot, have announced that Stage One of the race will be based entirely in the county of Northamptonshire on Wednesday May 7, finishing in Northampton itself.
Further details of Stage One, and the locations of the remaining four stages, will be announced over the coming months, but it is understood that the race will focus on the East Midlands and East Anglia.
SweetSpot, who also organise the men's Tour of Britain, hope that the race will help increase the profile of women's sport.
"We are particularly pleased about Northamptonshire's plans to use the event to promote women's sport in its widest context to young people," SweetSpot director Guy Elliot said.
"The stage will be a challenging test for all riders on a beautiful and challenging route of opening day of the race," he added
As reported in the October 3 issue of Cycling Weekly, The Women's Tour has been awarded 2.1 status by the UCI, putting it on the same level as the men's Tour of Britain.
The Tour, which will take place between Wednesday May 7 and Sunday May 11, will now rank among the highest rated races in the women's calendar, meaning it is likely to attract a high-profile start list.
Hannah Barnes, winner of the 2013 women's Tour Series, tweeted: "Just read the 1st stage of @thewomenstour is starting in my home county. Super exciting and hopefully the girls can put on a good show."
Hannah Barnes winning the Westminster GP in August
The deputy leader for Northamptonshire County Council, Councillor Heather Smith, hopes that the stage will be an event that the whole county can look forward to.
"We want to use this event to encourage everyone in Northamptonshire, and in particular the county's young people, to get cycling and improve their health and wellbeing," she said.
You can follow the developments of the women's Tour on Twitter (@thewomenstour) and Facebook
Thank you for reading 20 articles this month* Join now for unlimited access
Enjoy your first month for just £1 / $1 / €1
*Read 5 free articles per month without a subscription
Join now for unlimited access
Try first month for just £1 / $1 / €1