Tour of Lancashire: Reviving the race that 'made Chris Boardman'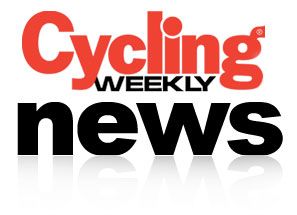 Plans were announced at the beginning of January to revive the Tour of Lancashire in time for 2015, in what would make it Britain's only top-level domestic road race of more than two days.
With a roll call of former winners including Malcolm Elliott, Chris Newton and John Tanner, the 'Tour of Lancs' was one of the flagship events of the Star Trophy and Premier Calendar series.
Furthermore, it was organised for many years by current UCI president Brian Cookson, and could lay claim to being the key event that made Chris Boardman.
Although known for his time trialling prowess when he won the 1991 edition, the then amateur Boardman produced a stirring display to beat some of this country's best road racers at the time.
"If there are any doubts about the all-round ability of Chris Boardman, then they are fast disappearing," wrote Dennis Donovan in this magazine at the time.
"His win brought respect from those who had previously derided him."
There was something for everyone in the race. Typically a four-day event, it would feature a short time trial, a town or city-centre circuit race and a couple of undulating road stages that took in some of the most arduous climbs in the North-West.
Following its demise, a challenging one-day Tour of Pendle race - with links to the original event - was revived for the Premier Calendar between 2005 and 2009, and a revised incarnation of it hosted the British Road Race Championships in 2010.
However, all events bar the Tour of the Reservoir on the 2014 Elite Road Series calendar are single-day events, so bringing back the Tour of the Lancs will significantly boost the domestic racing scene in the UK.
Ivor Armstrong, who helped organise the Pendle event, explained: "All the time that the Tour of Lancs ran, it included some really interesting town-centre events. It was more than just pro riders; you'd have events throughout the day.
"It can engage all riders in all the North-West, even riders that haven't got the category to ride the Tour of Lancs. It's going to leave a huge legacy - it's the obvious thing to do."
The original version of this article appeared in the January 16 2014 issue of Cycling Weekly magazine
Related links
Tour of Lancashire set for return in 2015
Thank you for reading 20 articles this month* Join now for unlimited access
Enjoy your first month for just £1 / $1 / €1
*Read 5 free articles per month without a subscription
Join now for unlimited access
Try first month for just £1 / $1 / €1