Basso nears second Giro win, one the UCI says is clean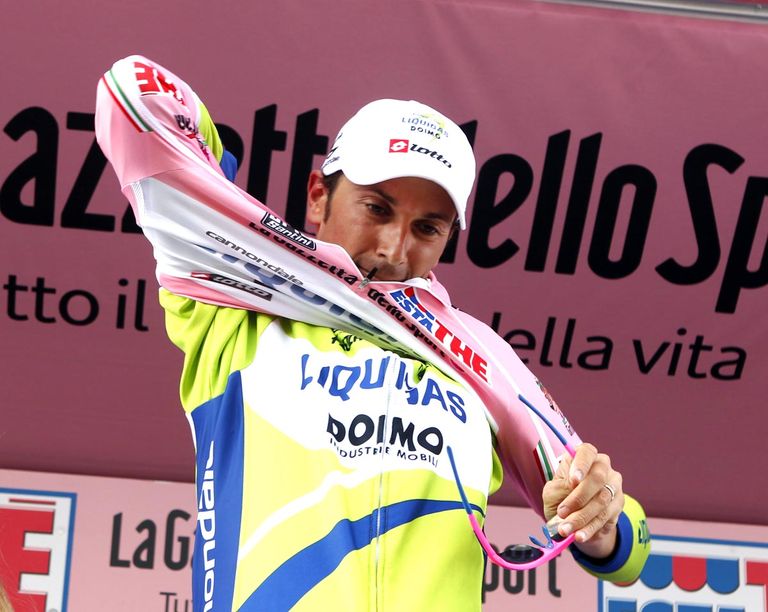 Italian Ivan Basso moved one step away from winning his second Giro d'Italia today in Tonale. The Liquigas-Doimo team covered all the stages from Amsterdam, the stages in the rainy second week and the mountain stages this week.
All that stands between Basso and his second win is tomorrow's time trial in Verona. He leads Spaniard David Arroyo (Caisse d'Epargne) with a comfortable one minute and 15 second margin, one that should hold him over the 15-kilometre stage.
Only four years have passed since Basso last stood on the podium to accept the final overall pink jersey, but in that time his life became a mess. He served a two-year ban for his ties to the Spanish investigation into organised doping, Operación Puerto, which rocked cycling in 2006.
"That was a bad time," Basso said, "but it's a beautiful feeling to rise again."
The Italian federation proved Basso gave blood to Doctor Eufemiano Fuentes and served him a ban on the eve of the 2007 Giro d'Italia. His doping link cast doubt on his dominant 2006 Giro d'Italia win, where he finished with a nine minute 18 second advantage over Phonak's José Enrique Gutiérrez, also linked to Operación Puerto.
Since returning in late 2008, Basso has been 'transparent.' He posts his training data and blood values online and works with Aldo Sassi, one of cycling's most respected trainers. Union Cycliste Internationale (UCI) president Pat McQuaid made note of Basso's return earlier this week during a press conference at the Giro d'Italia.
"I am pleased to see the battle between Ivan Basso and Cadel Evans," said McQuaid. "They are superb riders, 100 per cent clean and give a good image to the sport."
Basso will relish the chance to confirm his comeback tomorrow in Verona. He feels the win is his, but wants to wait until the stage is over to celebrate his clean return.
"I know my advantage is a good one, but I prefer to wait," Basso added. "I will prepare for the time trial as if I only have a few seconds advantage."
Related links
Tschopp clinches memorable Giro stage win as Basso extends his lead
Giro d'Italia 2010: Cycling Weekly's coverage index
2010 Giro d'Italia coverage in association with Zipvit