Giro jury disqualifies sprinters for holding onto team cars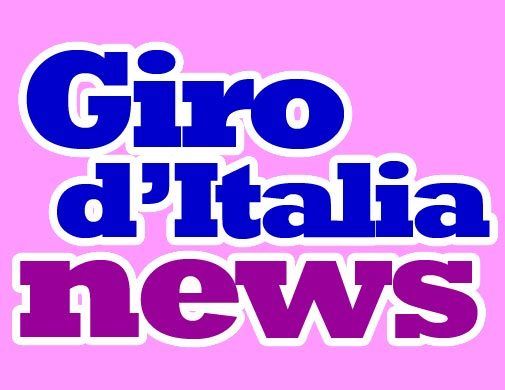 The Giro d'Italia race jury pulled Robert Hunter (Garmin-Barracuda), Andrea Guardini (Farnese Vini), Dominique Rollin (FDJ-BigMat) and Iban Velasco (Euskaltel-Euskadi) from the race today for holding on to team cars.
The incident happened after the Passo del Tonale at kilometre 32. A jury communiqué called it a "fatto grave" or "serious fault."
Enrico Gasparotto (Astana) was fined 50 Swiss Francs (or 33£) for drafting and penalised 20 seconds in the classification.
Savio upset with Rujano
Gianni Savio, team manager of Androni Giocattoli, is furious with his rider, José Rujano. The Venezuelan, winner of two stages last year, abandoned on Friday to the dismay of Savio.
"It's a good thing his contract ends this season," Savio said to a group of journalists yesterday afternoon.
He explained that overnight, Rujano complained that he didn't feel well. He added that the team doctors found nothing wrong.
"He's done nothing this Giro. He told everyone he was going to win stages and race for the win, but..."
Rather, Savio said he was impressed with Miguel Rubiano Chávez and Roberto Ferrari, both stage winners. He added that José Serpa, racing with a broken bone in his hand, and Emanuele Sella, on antibiotics, also made him proud.
Savio helped Rujano come to Europe and to third in the 2005 Giro. He also won the mountains jersey in 2005. Afterwards, Rujano switched teams and suffered for several years. Only after re-joining Savio's team last year did he find his legs again.
Savio said, this time there will be "no second chances."
Stetina: Hesjedal relaxed in role
Peter Stetina and Christian Vande Velde led Hesjedal through the mountains in the Giro. Stetina helped Hesjedal move closer to the overall race win and, at the same time, discovered something about his leader.
"Ryder's showing he's got the legs to win this thing," Stetina told Cycling Weekly. "Ryder is getting more and more confident every day. It's fun to see. At the start of the race, back in Denmark, you could tell he was nervous. He was keyed-up, but he was unsure. Each day, he relaxed a bit more. After the team time trial, he relaxed a bit more. Then he took the pink jersey. Now he's just riding on cloud nine. He's getting stronger. It's amazing to see."
The other classifications...
The Giro d'Italia podium girls awarded the pink jersey today to Joaquím Rodríguez (Katusha) on top of the Passo dello Stelvio. They also awarded the blue, red and white jerseys. However, there are many other classifications worth noting. Have a look...
Fuga Pinarello (Most number of kilometres in escapes):
1 Olivier Kaisen (Lotto-Belisol) 633km
2 Martijn Keizer (Vacansoleil-DCM) 656
3 Miguel Minguez Ayala (Euskaltel-Euskadi) 475
Stage combativity (Jury awards points):
1 Mark Cavendish (Sky) 44pts
2 Matteo Rabottini (Farnese Vini) 39
3 Joaquin Rodriguez (Katusha) 37
Intermediate Sprints (Points gained during stage, not the finish):
1 Martijn Keizer (Vacansoleil-DCM) 25pts
2 Mark Cavendish (Sky) 18
3 Olivier Kaisen (Lotto-Belisol) 13
Azzurri d'Italia (Points - 4, 2, 1 - to top three finishers):
1 Mark Cavendish (Sky) 14pts
2 Joaquin Rodriguez (Katusha) 12
3 Andrey Amador (Movistar) 5
Super team (Points gained for placing rider in top 20)
1 Garmin-Barracuda 326pts
2 Sky 316
3 Katusha 298
Winning team (Times of best three riders):
1 Lampre
2 Movistar 8'53"
3 Sky 38'53"
Fair Play (points for "breach of regulations"):
1 Omega Pharma-QuickStep 20pts
2 Katusha 40
...
22 Farnese Vini 1115
Brown back on top
With one stage to go, our own Gregor Brown maintains a slim one-point lead in the Pronostico Giornalisti or the journalists' Giro d'Italia. He jumped ahead in yesterday's crucial stage to Alpe di Pampeago and defended his lead today on the Stelvio with smart bets.
Brown leads by one point over VRT-Sporza's Jose De Cauwer and Andre Meganck. The overall lead comes down to tomorrow's time trial and wise picks for the top five finishers.
The "Walter Gallone" Pronostico GC:
1 Gregor Brown (Cycling Weekly/Cycle Sport) 127
2 Andre Meganck (VRT-Sporza) 126
= Andre Meganck (VRT-Sporza) 126
Giro d'Italia 2012: Latest news
Cavendish misses out on Giro red jersey by one point
Giro welcomes prospect of Canadian winner
Sky birthday boys put party on hold
Phinney aiming for Giro final time trial win
Hesjedal edges closer to being first Canadian Giro winner
Eisel rues missed sprint chances at Giro
Still an 'opportunity' for Uran to win Giro
Guardini speechless after win against Cavendish
Kennaugh withdraws from Giro, next stop Olympics
Giro's Stelvio stage may be shortened due to weather
Izagirre wins on Grand Tour debut
Cavendish silences Cipollini
Sky tightens grip on white jersey
Rodriguez versus Hesjedal in Giro title fight
Cavendish's Sky lead-out still on learning curve
Orica-GreenEdge to strengthen sprint train in Tour de France
Schleck struggles on with dislocated shoulder
Rodriguez up against more experienced rivals in Giro
Bak from worker to winner at the Giro
Giro d'Italia 2012: Live coverage
Giro d'Italia 2012 live text coverage and schedule
Giro d'Italai 2012 stage 13 live text coverage
Giro d'Italia 2012 stage 12 live text coverage
Giro d'Italia 2012 stage 10 live text coverage
Giro d'Italia 2012 stage six live text coverage
Giro d'Italia 2012 stage four live text coverage
Giro d'Italia 2012: Stage reports
Stage 20: De Gendt conquers Stelvio to win stage
Stage 19: Kreuziger bounces back with Giro stage win
Stage 18: Guardini beats Cavendish in final Giro sprint
Stage 17: Rodriguez wins stage to consolidate lead
Stage 16: Izagirre claims Basque breakaway victory
Stage 15: Rabottini takes tough win in Giro
Stage 14: Amador wins Giro's first high mountain stage as Hesjedal reclaims lead
Stage 13: Cavendish makes it three
Stage 12: Bak attacks to win
Stage 11: Ferrari wins Giro stage on ride to redemption
Stage 10: Rodriguez wins thrilling finale to take leadStage nine: Ventoso wins in Frosinone as Goss and Cavendish fall
Stage eight: Pozzovivo takes another Giro win
Stage seven: Hesjedal moves into Giro lead
Stage six: Rubiano solos to epic Giro stage win
Stage five: Cavendish bounces back for another stage win
Stage four: Garmin-Barracuda win TTT to take lead
Stage three: Goss wins in Horsens as Cavendish and Phinney crash
Stage two: Cavendish wins in Herning
Stage one: Phinney wins time trial
Giro d'Italia 2012: Photo galleries
Stage 20 photo gallery
Stage 19 photo gallery
Stage 18 photo gallery
Stage 17 photo gallery
Stage 16 photo gallery
Stage 15 photo gallery
Stage 14 photo gallery
Stage 13 photo gallery
Stage 12 photo gallery
Stage 11 photo gallery
Stage 10 photo gallery
Stage nine photo gallery
Stage eight photo gallery
Stage seven photo gallery
Stage six photo gallery
Stage five photo gallery
Stage four photo gallery
Stage three photo gallery
Stage two photo gallery
Stage one photo gallery
Giro d'Italia 2012: Blogs
Charly Wegelius' Giro blog: Conserving energy for the final week
Charly Wegelius' Giro blog: Holding on to the lead
Charly Wegelius' Giro blog: Getting the team time trial right
Giro moto blog: Hurray for rest day
Giro moto blog: Stage 10
Giro d'Italia 2012: Teams and riders
Giro d'Italia 2012 start list
Giro d'Italia 2012: TV guide
Giro d'Italia 2012: British Eurosport TV schedule
Related links
Giro d'Italia 2012: The Big Preview
Cycling Weekly's Giro d'Italia section