Bolton Council has a 'problem': it doesn't know how to honour Jason Kenny
Six-time Olympic champion Jason Kenny will be commemorated by his local council but they aren't sure how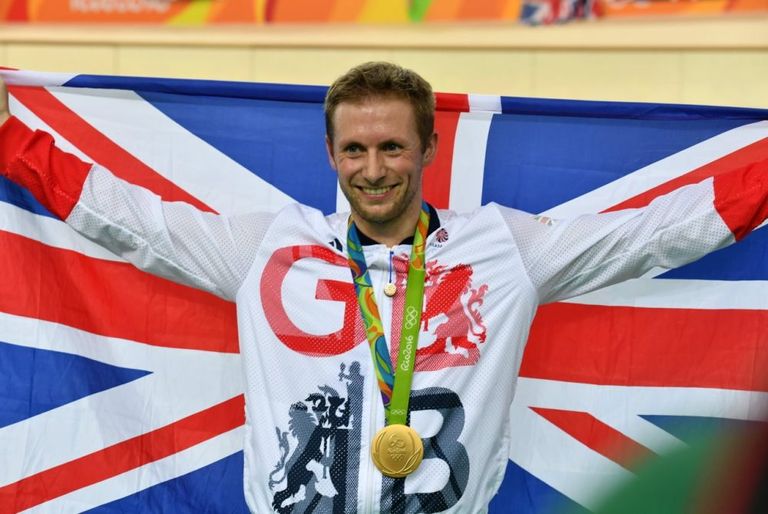 (Image credit: Watson)
Bolton Council has admitted that it has no idea how it will celebrate its most famous son Jason Kenny's achievements in becoming the joint all-time most successful British Olympian.
Kenny's three gold medals in Rio means he has six Olympic gold medals in his collection alongside Sir Chris Hoy, but after having two post boxes painted gold in his honour after his London 2012 success, as well as having the local leisure centre named after him, the local council is struggling to think of a way to commemorate Kenny once again.
>>> The all-time list of Britain's most successful Olympic cyclists
The council has sent Kenny a congratulatory card and will host a civic reception when he returns from South America, but ideas for a permanent recognition has left local councillors with a bit of a headache. "We are racking our brains about how best to mark his latest achievement," Cllr John Byrne of the council admitted.
"We have been talking about the different options. After 2012 we named a leisure centre after him, where do you go from there?
>>> Is Jason Kenny Britain's most underrated sportsman?
"I think a statue could be a bit premature because you normally do that after someone has finished their career and the way Jason looks right now, he could keep going for a while."
Bolton North East MP David Crosby agreed, telling This is Lancashire: "The problem with Jason is he is so good that he could carry on and keep winning things and we could end up naming half of the town after him."
We think Jason Kenny Street has a ring to it. And Jason Kenny Park. Heck, the town's football club is short on money, why not redevelop it into the Jason Kenny Velodrome?