London 2012 Olympic Games: Men's time trial start list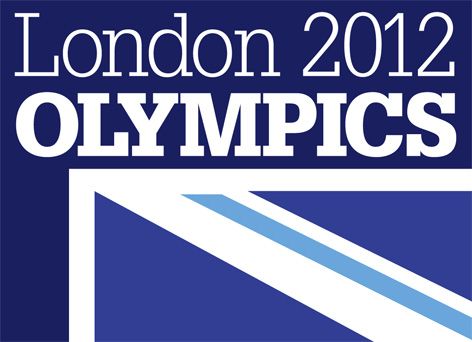 The confirmed start list for the London 2012 Olympic Games time trial has been published.
The men's time trial takes place on Wednesday, August 1, from 2.15pm.
The time trial starts and finishes in Hampton Court Palace, and travels via Richmond, Kingston-upon-Thames and parts of Surrey.
The men cover a 44 kilometre route, and riders are set off at 90-second intervals.

Official men's time trial start list, download PDF here>>

London 2012 Olympic Games: Men's time trial start order and race numbers
Start time - race number - name
14:15:00 - 37 - Mouhcine Lahsaini (Morocco)
14:16:30 - 36 - Tomas Gil Martinez (Venezuela)
14:18:00 - 35 - Alireza Haghi (Iran)
14:19:30 - 34 - Ahmet Akdilek (Turkey)
14:21:00 - 33 - Magno Nazaret (Brazil)
14:22:30 - 32 - Fumiyuki Beppu (Japan)
14:24:00 - 31 - Assan Bazayev (Kazakhstan)
14:25:30 - 30 - David McCann (Ireland)
14:27:00 - 29 - Lars Ytting Bak (Denmark)
14:28:30 - 28 - Michael Albasini (Switzerland)
14:30:00 - 27 - Fabio Duarte (Colombia)
14:31:30 - 26 - Lars Boom (Netherlands)
14:33:00 - 25 - Jack Bauer (New Zealand)
14:34:30 - 24 - Janez Brajkovic (Slovenia)
14:36:00 - 23 - Maciej Bodnar (Poland)
14:37:30 - 22 - Philippe Gilbert (Belgium)
14:39:00 - 21 - Alexandre Vinokourov (Kazakhstan)
14:40:30 - 20 - Ryder Hesjedal (Canada)
14:42:00 - 19 - Jonathan Castroviejo (Spain)
14:43:30 - 18 - Jakob Fuglsang (Denmark)
14:45:00 - 17 - Nelson Oliviera (Portugal)
14:46:30 - 16 - Edvald Boasson Hagen (Norway)
14:48:00 - 15 - Ramunas Navardauskas (Lithuania)
14:49:30 - 14 - Denis Menchov (Russia)
14:51:00 - 13 - Lieuwe Westra (Netherlands)
14:52:30 - 12 - Vasil Kiryienka (Belarus)
14:54:00 - 11 - Gustav Larsson (Sweden)
14:55:30 - 10 - Michael Rogers (Australia)
14:57:00 - 9 - Bert Grabsch (Germany)
14:58:30 - 8 - Sylvain Chavanel (France)
15:00:00 - 7 - Chris Froome (Great Britain)
15:01:30 - 6 - Marco Pinotti (Italy)
15:03:00 - 5 - Luis Leon Sanchez (Spain)
15:04:30 - 4 - Taylor Phinney (USA)
15:06:00 - 3 - Tony Martin (Germany)
15:07:30 - 2 - Bradley Wiggins (Great Britain)
15:09:00 - 1 - Fabian Cancellara (Switzerland)
London 2012 Olympic Games: Men's time trial entry list (by country)
Maximiliano Richeze (Argentina)
Cadel Evans (Australia) - withdrawn
Michael Rogers (Australia)
Vasil Kiryienka (Belarus)
Branislau Samoilau (Belarus)
Philippe Gilbert (Belgium)
Magno Nazaret (Brazil)
Ryder Hesjedal (Canada)
Fabio Duarte (Colombia)
Jan Barta (Czech Republic)
Lars Bak (Denmark)
Jakob Fuglsang (Denmark)
Sylvain Chavanel (France)
Bert Grabsch (Germany)
Tony Martin (Germany)
Christopher Froome (Great Britain)
Bradley Wiggins (Great Britain)
Alireza Haghi (Iran)
Daniel Martin (Ireland)
David McCann (Ireland)
Marco Pinotti (Italy)
Fumiyuki Beppu (Japan)
Assan Bazayev (Kazakhstan)
Alexandre Vinokourov (Kazakhstan)
Mouhcine Lahsaini (Morocco)
Lars Boom (Netherlands)
Lieuwe Westra (Netherlands)
Jack Bauer (New Zealand)
Edvald Boasson Hagen (Norway)
Maciej Bodnar (Poland)
Michal Kwiatkowski (Poland)
Nelson Santos (Portugal)
Denis Menchov (Russia)
Janez Brajkovic (Slovenia)
Jonathan Castroviejo (Spain)
Luis Leon Sanchez (Spain)
Gustav Larsson (Sweden)
Michael Albasini (Switzerland)
Fabian Cancellara (Switzerland)
Ahmet Akdilek (Turkey)
Taylor Phinney (USA)
Tomas Gil (Venezuela)
London 2012 Olympic Games: Men's time trial entry list (by surname)
Ahmet Akdilek (Turkey)
Michael Albasini (Switzerland)
Lars Bak (Denmark)
Jan Barta (Czech Republic)
Jack Bauer (New Zealand)
Assan Bazayev (Kazakhstan)
Fumiyuki Beppu (Japan)
Edvald Boasson Hagen (Norway)
Maciej Bodnar (Poland)
Lars Boom (Netherlands)
Janez Brajkovic (Slovenia)
Fabian Cancellara (Switzerland)
Jonathan Castroviejo (Spain)
Sylvain Chavanel (France)
Fabio Duarte (Colombia)
Cadel Evans (Australia) - withdrawn
Christopher Froome (Great Britain)
Jakob Fuglsang (Denmark)
Tomas Gil (Venezuela)
Philippe Gilbert (Belgium)
Bert Grabsch (Germany)
Alireza Haghi (Iran)
Ryder Hesjedal (Canada)
Vasil Kiryienka (Belarus)
Michal Kwiatkowski (Poland)
Mouhcine Lahsaini (Morocco)
Gustav Larsson (Sweden)
Daniel Martin (Ireland)
Tony Martin (Germany)
David McCann (Ireland)
Denis Menchov (Russia)
Magno Nazaret (Brazil)
Taylor Phinney (USA)
Marco Pinotti (Italy)
Maximiliano Richeze (Argentina)
Michael Rogers (Australia)
Branislau Samoilau (Belarus)
Luis Leon Sanchez (Spain)
Nelson Santos (Portugal)
Alexandre Vinokourov (Kazakhstan)
Lieuwe Westra (Netherlands)
Bradley Wiggins (Great Britain)
London 2012: Related links
Women's time trial start list
Men's road race start list
Women's road race start list
London 2012 Olympic Games: Coverage index