Team Sky car hit and heckled by fans as it goes up Alpe d'Huez (video)
Team Sky and their riders copped a fair bit of flak over the course of the three weeks of the Tour de France, with things seemingly coming to a head on stage 20 as the riders raced up Alpe d'Huez.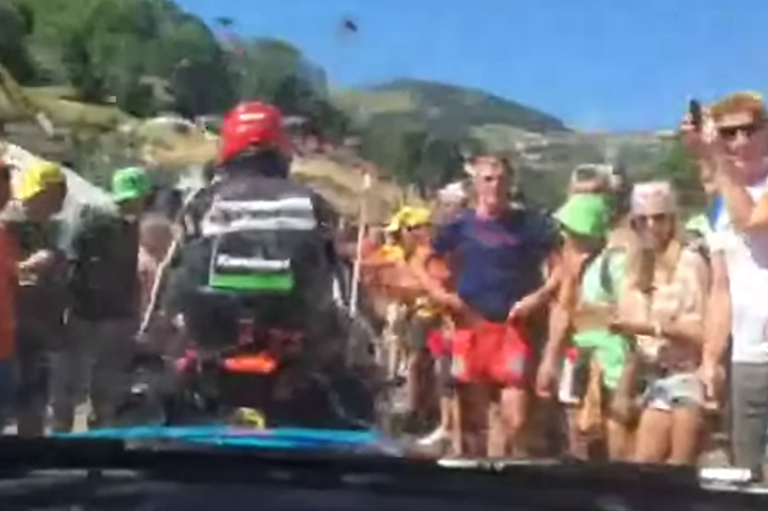 Chris Froome was spat on while climbing La Toussuire the previous day, and again on the Alpe judging by television pictures, but it was one of the Sky team cars that took the brunt of the fans' displeasure.
>>> Do the French really hate Chris Froome?
The video shows the Sky car driving through Dutch Corner on the iconic mountain, where it was greeted with boos and people thumping the vehicle and aiming some pretty clear hand gestures at the driver.
Some unidentified liquid also hit the car's windows as the hundreds of fans crowded tightly around the vehicle as it inched up the mountain.
Elsewhere on the Tour, Froome was showered in urine, Richie Porte was punched by a fan and other riders in the squad suffered verbal insults thrown in their direction.
Watch the best bits of all 21 stages of the Tour de France