Tour de France anti-doping measures explained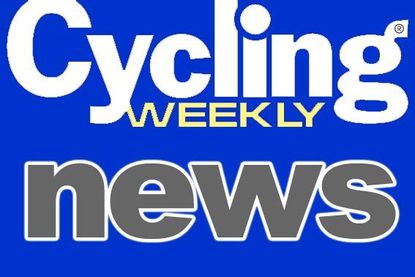 There are 23 days until the start of the Tour de France, but still a host of issues to have to be resolved if the race is to avoid the controversy that has dogged the previous three editions.
Yesterday (Wednesday, June 10), the Union Cycliste Internationale (UCI) and French anti-doping agency (AFLD) hosted a joint press conference to announce a significantly increased testing programme for this year's Tour de France.
UCI president Pat McQuaid also sought to clarify several issues that are looming on the horizon and Pierre Bordry of the AFLD explained the testing procedure for the 2009 Tour de France. The press conference, held at a Novotel in Paris, around the corner from a road named after Henri Desgrange, the founder of the Tour de France, was attended by current race director Christian Prudhomme.
Here, Cycling Weekly explains where each of the key bodies stands on each issue, and looks at what may happen between now and the start of the Tour in Monaco on July 4.
Scroll down to read more on the biological passport, Alejandro Valverde, Tom Boonen, Bernhard Kohl and the 2009 Tour de France anti-doping effort.
BIOLOGICAL PASSPORT
Where do we stand?
Pat McQuaid said that the UCI would inform 'a certain number of riders' early next week that their biological passport data showed anomalies. He refused to confirm how many riders. Once the riders have been informed, their teams and national federations will be told.
Does that mean they will be banned?
Not immediately. Mr McQuaid said that the UCI would not be able to provisionally suspend the riders on the basis of the biological passport, so it will be up to the teams to decide whether to withdraw the riders from competition.
What if one team withdraws their rider, but another doesn't?
That could happen, and it could be divisive. Certain teams may seek to challenge the biological passport's authenticity. However, if a team were to withdraw a rider from racing, or suspend them, the rider could challenge the decision at the Court of Arbitration for Sport.
Can riders be banned as a result of the biological passport at all?
They can. There is provision within the rules, but it's a longer process than a clear anti-doping code violation such as a failed test. First the rider's national federation would have to decide whether there is a case to answer. There is a precedent. Ivan Basso was banned for blood manipulation – removing blood. If it could be shown that certain blood values had decreased, and the only way they had decreased was because blood had been removed from the system, that would be an anti-doping code violation. But that process will take time.
How come Antonio Colom has been provisionally suspended then?
The Katusha rider was targeted for specific testing because of irregular blood values detected by the biological passport. Colom was positive for EPO after an out-of-competition test taken in early April. That is an anti-doping code violation.
In the meantime isn't there going to be a bit of a witch hunt?
There could be, yes. When the UCI names the suspect riders, their teams will come under pressure, particularly from the media. ASO may decide to bar those riders from the Tour, and there could be a challenge at the Court of Arbitration for Sport. It's going to be a busy three weeks.
ALEJANDRO VALVERDE
Valverde is banned from racing in Italy for two years, the Tour's 16th stage goes into Italy, so presumably he's also barred from the Tour? Who stands where on this?
The UCI has requested that CONI [the Italian Olympic Committee] sends the full documents regarding Valverde's suspension. CONI had 30 days to deliver, and that deadline is up today (June 11). McQuaid said the UCI's lawyers will study the documents and if they conform to the WADA code, the two-year ban will be globalised, meaning Valverde will not be able to race anywhere.
How long will that take?
McQuaid said a matter of days – four, five, or six – but said the issue would not drag on.
Isn't Valverde appealing the CONI decision?
Yes, he's taking the case to the Court of Arbitration for Sport, but there is no date for a hearing yet, and so it may not be resolved before the Tour.
So what has ASO said?
Prudhomme has said that unless the CONI decision is overturned, he would be uncomfortable with Valverde starting the Tour. Caisse d'Epargne suggested pulling Valverde out of the Tour before the stage that goes into Italy, but Prudhomme has said that is unacceptable. The French Minister for Sport has said that Valverde is not welcome, although the rider is currently racing in France at the Dauphiné Libéré, so once again there's a lack of consistency.
TOM BOONEN
The UCI says Boonen can race, but the French Minister for Sport says he can't, what's going to happen?
Technically, the UCI is correct. Boonen tested positive for cocaine in an out-of-competition test in April. Cocaine is not on the WADA list of substances when detected out-of-competition, so Boonen cannot be suspended.
But last year Boonen stayed at home?
Yes, the Tour's organisers and Boonen's Quick Step team agreed to leave the rider out because they felt his presence would have compromised the image of the sport. But this year, Quick Step appears less willing to leave its prize asset on the sidelines and is pushing the issue.
Where do the UCI and ASO stand?
McQuaid stood by his statement that Boonen's actions had damaged the sport's image and said that the UCI disciplinary panel would be proceeding with a case against him, most likely for bringing the sport into disrepute. That case is not going to be heard before the end of June. ASO tentatively welcomed Boonen to the Tour, on the basis that no anti-doping rule has been broken. But the French Minister for Sport said it was unacceptable for Boonen to ride the Tour, even though the Belgian is currently racing on his turf at the Dauphiné Libéré.
BERNHARD KOHL
The Austrian gave a strong interview to French newspaper L'Equipe but he appears to be back-tracking.
The eye-grabbing line in Kohl's interview was that he alleged that most of the top ten in last year's Tour de France were doping, a comment he now denies making. He's threatened to sue the newspaper.
What has the UCI said?
The UCI has invited Kohl to their headquarters in Aigle to discuss his comments and to see what he can add to the anti-doping effort. McQuaid said he strongly disagreed with some of Kohl's comments.
Bet the riders who finished in the top ten aren't too happy either
As McQuaid said: "If I was Carlos Sastre, Christian Vande Velde or some of the other riders in the top ten, I'd be very angry." Cedric Vasseur, head of the riders union, has threatened to sue Kohl.
ANDREAS KLODEN
He was named in the independent report into the Freiburg clinic, but nothing seems to be happening. What's going on?
Cycling Weekly was told by Swiss Cycling that Anti-Doping Switzerland is investigating the case.
But Kloden's German?
Yes, but he rides under a Swiss licence.
What stage is the investigation at?
The UCI referred us to Swiss Cycling. Swiss Cycling referred us to Anti-Doping Switzerland and Anti-Doping Switzerland has not made any comment at this stage.
Aren't riders under investigation supposed to be pulled out of racing?
According to the old ProTour ethics charter which was drawn up by the teams. That agreement no longer exists because certain teams refused to acknowledge it.
TOUR DE FRANCE TESTING PROGRAMME
How many tests will there be?
ASO gave the UCI a list of about 300 riders from the 21 teams selected for the Tour who would be likely to start the race. A testing programme based on these riders has been underway for a number of weeks.
Around 50 riders are being specifically targeted for extra, extremely detailed testing, although McQuaid stressed that did not mean there were 50 suspect riders. He said the riders that were being most closely monitored where the favourites for the overall, the most likely stage winners as well as some who were being targeted as a result of their biological passport data.
At the pre-race tests, taken a day or so before the race, two samples will be taken so that in the event of a positive, a B sample will already be available for analysis.
During the Tour, around 300 to 400 tests would be carried out, with up to 10 riders tested after each stage.
In addition to that there would be other tests in the morning and evening.
Are they looking for anything specific?
EPO, insulin growth factor and human growth hormone.
What about signs of blood transfusions?
Blood transfusions of another person's blood (homologous) can be detected. It is harder to detect a blood transfusion using a rider's own blood (autologous) but not impossible. The UCI's Dr Mario Zorzoli said that the biological passport showed signs of blood being removed and of red cells being injected.
Will samples be stored for future analysis?
Yes. And McQuaid said that testing is underway now on samples taken at the 2007 and 2008 Tours.
Thank you for reading 10 articles this month* Join now for unlimited access
Enjoy your first month for just £1 / $1 / €1
*Read 5 free articles per month without a subscription
Join now for unlimited access
Try first month for just £1 / $1 / €1
Sports journalist Lionel Birnie has written professionally for Sunday Times, Procycling and of course Cycling Weekly. He is also an author, publisher, and co-founder of The Cycling Podcast. His first experience covering the Tour de France came in 1999, and he has presented The Cycling Podcast with Richard Moore and Daniel Friebe since 2013. He founded Peloton Publishing in 2010 and has ghostwritten and published the autobiography of Sean Kelly, as well as a number of other sports icons.