Tour de France podcast: Introducing CW hero of the day!
Our Tour de France podcasters introduce an exciting new feature for the podcasts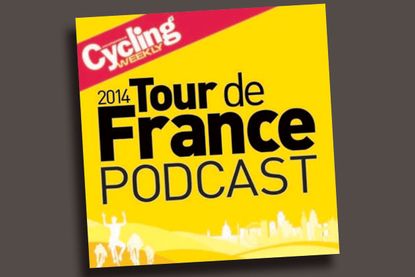 Our journalists at the Tour de France dissect all the crashes and give the inaugural 'hero of the day' award to Mathias Frank. They also got overtaken by a crazy driver in a Tour Skoda - but which former winner was it?
And which former King of the Mountains winner now sports a dodgy tattoo on his neck? They also reveal why long, straight stages are such hardwork - four the press.
Previous Tour de France podcasts
You can also listen to the Cycling Weekly podcast on iTunes. Subscribe and download the podcast for free straight to your iPhone in the Podcast app.
Thank you for reading 20 articles this month* Join now for unlimited access
Enjoy your first month for just £1 / $1 / €1
*Read 5 free articles per month without a subscription
Join now for unlimited access
Try first month for just £1 / $1 / €1