Video shows Nairo Quintana taking a tow from a motorbike on Ventoux
Nairo Quintana can be seen clinging onto a spare bike wheel on a neutral service bike after Chris Froome's crash on Mont Ventoux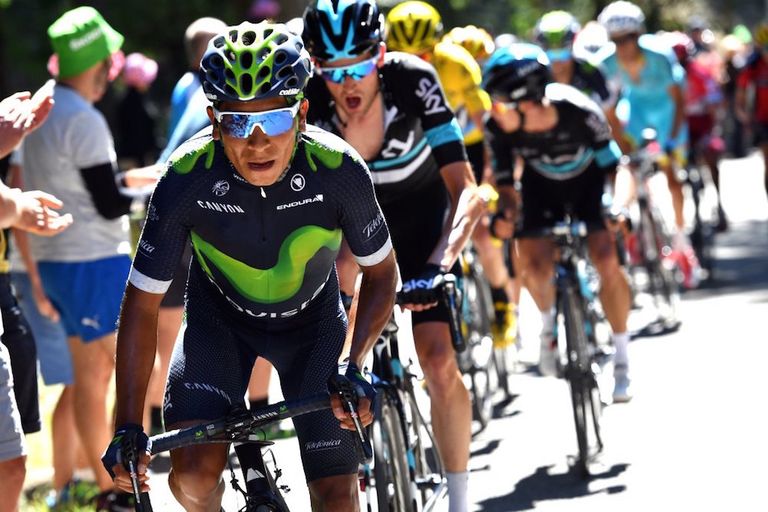 (Image credit: Watson)
In the aftermath of the Chris Froome/Richie Porte/Bauke Mollema crash on Mont Ventoux, Nairo Quintana grabbed on to a spare wheel attached to a neutral service bike and got a free tow up the mountain.
While Froome started dragging his bike up the slope and Porte stood in the road trying to reattach his chain, Quintana can be seen clinging onto the bike as it moves past the struggling riders.
The Colombian rider for Movistar was probably not holding on to give his legs a rest, but rather to avoid unclipping and putting his foot down on a congested and dangerous part of the route.
The peloton was backed up behind the crash, which appeared to occur when the crowds encroached on the road forcing a motorbike to stop in front of the riders.
Thousands of people lined the roads on Mont Ventoux, with six kilometres less road for them to stand on given the abandonment of the final stretch to the top of the famous mountain.
Taking a tow from a race vehicle could result in a disqualification, as was the case with Vincenzo Nibali on stage two of the Vuelta a España in 2015, but there has been no mention of a sanction for Quintana.