UCI denies demanding €3million from Belgian city that wanted to host the World Championships
City of Geraardsbergen cites financial demands as reason for withdrawing its bid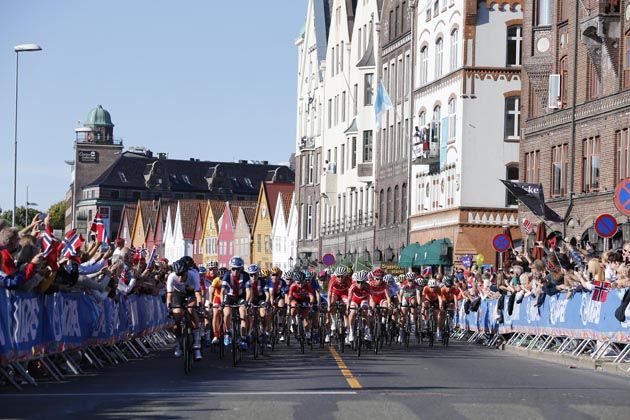 (Image credit: Yuzuru Sunada)
The UCI has denied that it demanded €3 million (£2.6 million) from the small city of Geraardsbergen as part of its bid to host the World Championships in 2021.
Geraardsbergen, which is famous in the world of cycling for the climb of the Muur van Geraardsbergen that has been a fixture in the Tour of Flanders through the years, withdrew its bid on Wednesday, citing the high price that the UCI was asking for from a small city with a population of just 30,000.
"It is very painful [to have to abandon the bid]," city's spokesperson Véronique Fontaine told Flanders regional channel TV Oost. "We had presented a beautiful course and were already very far in the idea."
"We knew that the UCI would ask for a substantial sum, but we thought we would get there by working together with the other cities, Ronse, Oudenaarde, etc.
However in a statement issued on Thursday, the UCI denied that it had asked for €3 million from Geraardsbergen, and that it was up to the national committees to put cities forward to host the race and manage the finances.
>>> Transfer rumours: Which WorldTour riders could be on the move in 2019?
"The UCI would like to correct the fact that it has requested a sum of €3 million from the city of Geraardsbergen," UCI spokesman Louis Chenaille told Belgian newspaper Het Nieuwsblad.
"During the process of allocating these World Championships, the UCI only spoke with a number of national committees that had put themselves forward. These committees have the responsibility to nominate cities for the World Championships and also to determine the budgetary needs."
A number of cities have struggled in the aftermath of hosting World Championships in recent years, with the organisers of the 2017 World Chaampionships in Bergen having to resort to crowdfunding to cover their shortfall, while the city of Ponferrada in Spain, which hosted the 2014 World Championships, also struggling.
This year's World Championships will be held in Innsbruck, Austria, while the 2019 World Championships will be held in Yorkshire, the first time that the event has come to the UK since 1982.