Watch: Slippery descent causes muddy chaos in US Cyclocross Championships
Riders forced to slide down on their backsides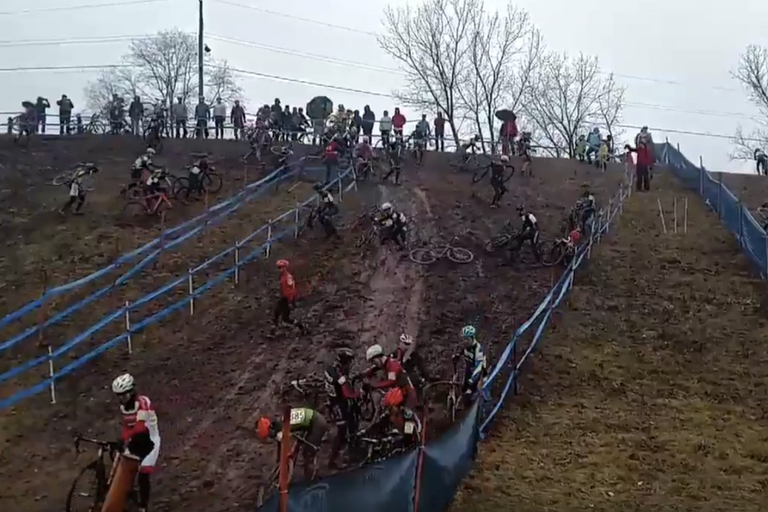 When you enter a cyclocross race, you have to accept that you're going to come across a fair bit of mud and some tricky terrain, but competitors in the US Cyclocross National Championships have got even more than they bargained for.
>>> Watch: Santa Claus Cyclocross World Champs sees surprise result as elf takes victory
Plenty of rain and numerous separate races have turned the course in Hartford, Connecticut into something of a quagmire, with one descent in particular causing problems.
Riders in a number of a age group races found themselves descending on their backsides, with an unlucky few even having to clamber back up the slope to recover bikes that they'd failed to hold on to on the way down.
>>> Nikki Brammeier makes cyclocross racing comeback after back fracture
Thankfully for the riders (but not for the spectators) race organisers have now changed the course to remove the slip n slide section, so it should affect the elite races that will take place at the weekend.