Rapha invites riders to share their goals for 2021
Brand expands its own office tradition and asks its followers to share their riding goals on Instagram, with favourite picks to be supported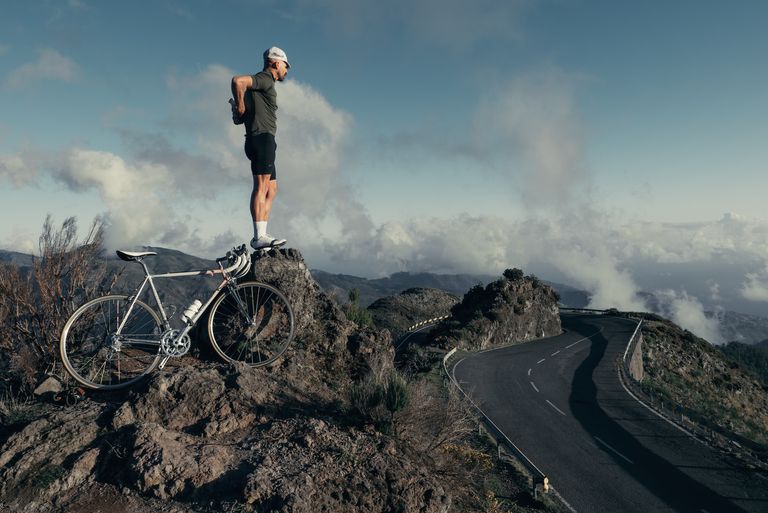 Let's face it, 2020 wasn't the best year for bike riding, so Rapha has decided to kick off the New Year with an optimistic new initiative that it's calling Rapha Riding Goals.
Every January, each Rapha staff member sets themselves a new riding goal for the year ahead. Staff usually write their goals, along with their own personal race number, on a staff message board next to their bike hooks.
However, since office life has yet to return to normal, Rapha is taking the tradition online in 2021 and inviting all cyclists around the world to join in by setting a goal of their own, great or small, to chase over the coming months. And later this year Rapha says it will be picking out some of its favourites goals from those submitted and helping riders achieve them – though there's no detail on how that will work yet.
With freedom hopefully not too far away, 2021 seems like a particularly good year to make up for lost time and set a new riding goal to pursue in the coming months, says Rapha. One of the most obvious goals would be to commit to and train for your longest ride of the year. Or why not ride through a corner of the world you've never been to before or strap some essentials to your frame and set out for a week of sleeping under the stars?
Jess Morgan, Rapha's UK PR and communications manager told us that her goals in previous years had been to ride Manchester to London (Rapha's 220-mile charity ride for Ambitious about Autism), to learn how to trackstand and to earn a Cat 2 racing licence. "I didn't quite manage all of them, but it was great to have something to aim for each year."
To submit your goals follow Rapha on Instagram and post in-feed using the #rapharidinggoals hashtag.
Thank you for reading 5 articles this month* Join now for unlimited access
Enjoy your first month for just £1 / $1 / €1
*Read 5 free articles per month without a subscription
Join now for unlimited access
Try first month for just £1 / $1 / €1
Simon Smythe is Cycling Weekly's senior tech writer and has been in various roles at CW since 2003. His first job was as a sub editor on the magazine following an MA in online journalism (yes, it was just after the dot-com bubble burst).
In his cycling career Simon has mostly focused on time trialling with a national medal, a few open wins and his club's 30-mile record in his palmares. These days he spends a bit more time testing road bikes, or on a tandem doing the school run with his younger son.
What's in the stable? There's a Colnago Master Olympic, a Hotta TT700, an ex-Castorama lo-pro that was ridden in the 1993 Tour de France, a Pinarello Montello, an Independent Fabrication Club Racer, a Shorter fixed winter bike and a renovated Roberts with a modern Campag groupset.
And the vital statistics:
Age: 53
Height: 178cm
Weight: 69kg