Road World Championships 2012 schedule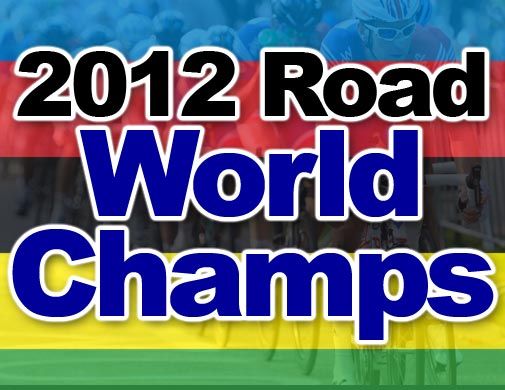 The 2012 UCI Road World Championships take place from September 15-23 in Limburg, the Netherlands.
The event incorporates the title events for road race, time trial and for the first year ever, a UCI team time trial where riders take part with their trade teams rather than national squads.
Cycling Weekly will be covering the 2012 Road World Championships in full with event reports, exclusive photography, analysis and much more.
Saturday September 15
09.00-12.00 - Team time trial training
20.45-21.55 - Opening ceremony
Sunday September 16
09.00-11.00 - Team and individual time trial training
11.00-12.30 - Team time trial for UCI teams, Women (34.2 km), Sittard/Geleen - Valkenburg
13.30-16.40 - Team time trial for UCI teams, Men (53.2 km), Sittard/Geleen - Valkenburg
Monday September 17
10.00-12.05 - Individual time trial, Junior Men (26.6 km), Landgraaf - Valkenburg
14.00-16.25 - Individual time trial, Under-23 Men (36 km), Landgraaf - Valkenburg
Tuesday September 18
10.30-12.20 - Individual time trial, Junior Women (15.6 km), Eijsden/Margraten - Valkenburg
14.30-16.50 - Individual time trial, Elite Women (24.3 km), Eijsden/Margraten - Valkenburg
Wednesday September 19
13.30-16.40 - Individual time trial, Elite Men (45.7 km), Heerlen - Valkenburg
Thursday September 20
10.00-13.00 - Road race training
Friday September 21
14.00-16.10 - Road Race, Junior Women (65 km)
Saturday September 22
09.00-13.15 - Road Race, Under-23 Men (177 km)
14.30-17.45 - Road Race, Elite Women (129 km)
Sunday September 23
09.00-12.10 - Road Race, Junior Men (129 km)
10.45-17.00 - Road Race, Elite Men (267 km)