Robert Goodwill MP is new British 'cycling minister'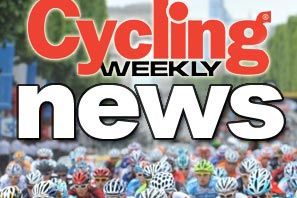 Norman Baker has been replaced as 'cycling minister' by Robert Goodwill, MP for Scarborough and Whitby, in the recent coalition reshuffle, while Maria Eagle is replaced as Labour's shadow transport secretary.
Conservative Robert Goodwill was made Parliamentary Under Secretary at the Department for Transport last week while Lib Dem Baker takes on a more senior role within the Home Office.
Goodwill, a farmer near Malton, North Yorkshire, said he was called to see the PM last week, who apparently wanted more MPs from the North, as well as more women.
On his website Mr Goodwill says: " There are some big challenges ahead, not least HS2, which is vital to meet the growing capacity needs of the country's railways. I am delighted to have cycling too, it's a big passion of mine as people know."
Goodwill's portfolio now comprises aviation, strategic roads and Highways Agency, motoring agencies, road safety and standards, freight and logistics including (recently proposed) lorry road user charging, local roads, cycling, HS2 phase one and Europe.
Baroness Kramer, former Lib Dem shadow transport secretary, is the new Liberal Democrat minister of state in the DfT, while current 'roads minister' Stephen Hammond was promoted to minister for transport. Hammond said on his website: "I think the department as a whole will be looking into rail fares and we will also be looking at some of the other issues in terms of franchises for rail.
"Some of the things we do here mean that growth can happen such as finding the best way to move freight and people around the country."
Maria Eagle, Labour's Shadow Secretary of State for Transport, who outlined an impressive eight point plan for cycling at the Labour Conference last month, was replaced by Mary Creagh, a cyclist, who was bumped from behind on her bike by a minicab in London last year.
Goodwill was elected to Parliament in 2005, and Shadow Secretary of State for Transport from 2007-2010. According to the RAC foundation he was also an "enthusiastic and committed member of the All Party Motor Group".
Goodwill, whose political interests include agriculture, fisheries, environment and transport, appears to be on the side of green transport, having sponsored an early day motion in 2008 calling for a rethink on the third runway at Heathrow on the grounds of carbon emissions and for a consultation on high speed rail links between UK cities.
In 2008 Goodwill also campaigned to overturn the ban of Segways on roads, and urged their use in cycle lanes when it was illegal to use them on both pavements and highways.
Thank you for reading 20 articles this month* Join now for unlimited access
Enjoy your first month for just £1 / $1 / €1
*Read 5 free articles per month without a subscription
Join now for unlimited access
Try first month for just £1 / $1 / €1