Strava allows virtual activities to count towards challenges as Zwift reveals its users log an extra 10 per cent annually
Game changing rule amendment means Zwift and indoor trainer rides can count towards challenges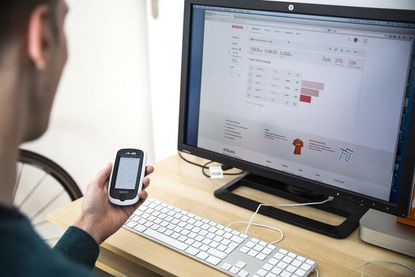 Strava has announced that it will now allow virtual rides and runs to count towards partner challenges.
Up until today's announcement, though indoor activities could be displayed on the ride and run sharing site, they couldn't count towards any challenge. That all changes now, with Le Col being the first to adopt the change with its Season Starter campaign.
Indoor virtual activities must include GPS, distance, elevation and time data from a simulated route - so rides completed on platforms such as Zwift will count but manual uploads will not.
Zwift tells us that Strava users also signed up to the indoor cycling app ride 10 per cent more each year than those not using it.
Strava itself has opted out of the rule change - it will continue to count only outdoor activities towards challenge goals promoted by the social media network itself, partner challenges are those run by an outside brand - like Rapha's Festive 500.
http://www.youtube.com/watch?v=Y8Lrz6GwsLo
There's certainly a lot of virtual rides happening out there - Zwift has revealed that this January the online training community logged an average of 1 million miles (1.61 million km) per day, with major events attracting up to 3,500 participants.
Co-founder and CEO, Eric Min commented: "Our community loves Strava, 75 per cent have connected their Zwift membership to Strava, accounting for 250,000 Zwift activities currently uploaded each week. These people are also passionate about riding and running outdoors, so it's both fantastic and fitting that their Zwifting can count towards partner challenges on Strava."
He believes that Strava members using Zwift log more miles in total than those that don't, "our research points towards Zwift being an additive factor to cyclists' lives. Strava members signing up to Zwift, on average, cycle 10 per cent more per annum."
Le Col's 'Season Starter' campaign will be the first ever to allow virtual rides to count towards a partner challenge.
Riders need to complete ten hours of riding between February 1 and 14 to complete a £50 discount with the clothing brand, and it'll be giving out daily prizes to riders sharing their story on social media using #LeColSeasonStarter and #BackYourself.
Commenting on the changes, ex-Team GB rider and Le Col founder Yanto Barker told us: "Including Zwift activities in Strava Challenges makes a lot of sense and the Le Col Season Starter Strava Challenge is the first challenge with this new integration.
"Miles on Zwift are a fantastic compliment to road miles, and the whole Zwift community and interactivity has revolutionised indoor training. Couple this with challenges on Strava which turn your activities in to a collective effort towards a personal fitness target, and it sets tangible achievements with great rewards for athletes across the world.
"The Le Col Season Starter Strava Challenge rewards riders for 10 hours on the bike over two weeks, and incorporating indoor Zwift miles in to this total will give challenge finishers a great level of fitness early on in their cycling season."
Rapha, the brand behind the Festive 500 which challenges users to complete 500km between Christmas Eve and New Year's Eve, hasn't told us if it'll be adopting the change.
CMO Sarah Clark did tell us: "We are pleased to see the growing community of cyclists on Zwift, not least of our Rapha Cycling Club members.
"Virtual rides allow cyclists to continue to ride and train within their busy schedules and to stay motivated during the toughest weather - which can only be a positive for the sport."
Though enthusiastic adopters of Zwift and other indoor cycling platforms will no doubt be thrilled that all their rides can now count towards challenges, it's expected that the news will be less popular with those who view the demands brought by the great outdoors as more testing.
Thank you for reading 20 articles this month* Join now for unlimited access
Enjoy your first month for just £1 / $1 / €1
*Read 5 free articles per month without a subscription
Join now for unlimited access
Try first month for just £1 / $1 / €1