SweetSpot to continue organising Tour of Britain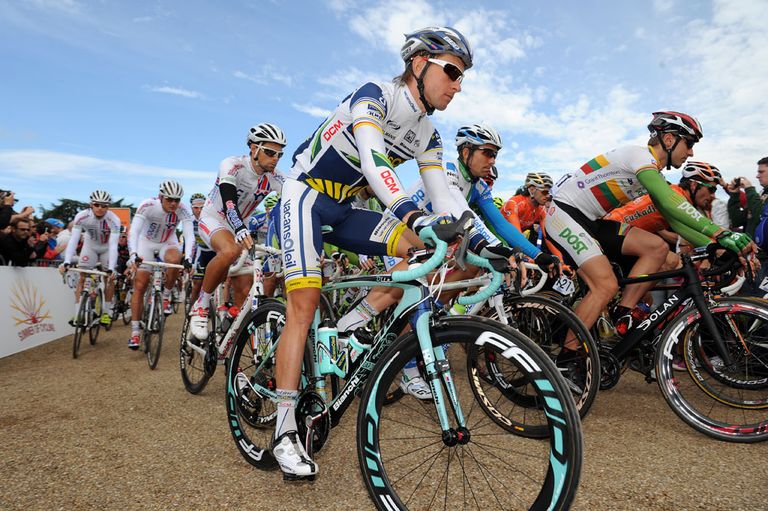 SweetSpot will continue to organise the Tour of Britain through to 2018, British Cycling announced today.
BC put the delivery contract of the event out to tender last December, with president Brian Cookson saying at the time that "it's important that we take a fresh look at how the Tour of Britain can deliver continued growth and profile for the sport".
Having run the national tour since its return in 2004, SweetSpot has been tasked with developing the race to become a more high-profile and better-ranked event on the cycling calendar.
The eight-day event is currently ranked at the 2.1 level, however as part of their new five-year contract, they have been charged with obtaining hors catégorie status, which would put it on a par with the Tour of California.
Mick Bennett, Director of Cycling at Sweetspot, said: "We are simply thrilled to be reappointed as British Cycling's delivery partner for the Tour of Britain for another five years.
"We are proud of the work we have done over the last 10 years in making the Tour of Britain the event it is today and I look forward to working closely with British Cycling to deliver an even brighter future for the race."
Tour de France organiser ASO were also a candidate during the tender process, however Cycling Weekly understands that Giro d'Italia owner RCS Sport failed to submit their application.
This year's Tour of Britain starts in Peebles on September 15, and ends in London a week later. Sir Bradley Wiggins, Mark Cavendish and Nairo Quintana are expected to compete.
British Cycling director of Cyclesport and Membership, Jonny Clay, said: "At the start of this process, we wanted to ensure we got the best possible deal for Britain's cycling fans, to put in place a structure which would help the Tour of Britain graduate into the top division of the global cycling calendar. Of the many responses we received, SweetSpot best demonstrated an understanding of our desire for integrated activity and the strong relationship we would like our national tour to have with our wider programmes and initiatives.
"We're confident the new commitment made by SweetSpot to grow the event's stature and reputation, as well as the promise to raise standards in many areas, will deliver what fans of the sport want to see from our national tour in the future.
"The agreement sets out clear objectives for SweetSpot including the attainment of HC status for the race, a milestone that along with other improvements will help to encourage the participation of the very best teams and riders in the world."
Related links
Tour of Britain organisation put to tender