WADA withdraws two clenbuterol appeals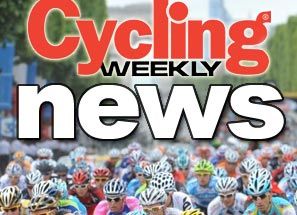 The World Anti-Doping Agency (WADA) has withdrawn two appeals with the Court of Arbitration for Sport (CAS) relating to clenbuterol positives. WADA will now not appeal against the clearing of Danish cyclist Philip Nielsen and five Mexican footballers after they tested positive for the banned substance.
Nielsen tested positive for clenbuterol during the Vuelta a Mexico in 2010, but was aquitted by the Danish Cycling Federation on the grounds that he consumed tainted meat whilst in the country.
WADA shelved the footballers' appeal with CAS after the Fédération Internationale de Football Association (FIFA) presented evidence that the five players had ingested contaminated meat leading to their positive test at a tournament in June.
The decision is of significance to the case of Alberto Contador, who tested positive for clenbuterol during the 2010 Tour de France, which he won overall. Contador's defence has hinged on the argument that the Spaniard consumed a steak tainted with clenbuterol brought to France from Spain by a friend.
After being provisionally suspended by the Union Cycliste Internationale (UCI), Contador was cleared by the Spanish Cycling Federation (RFEC) and returned to racing. The UCI and WADA subsequently filed appeals against RFEC's decision with CAS. Contador's hearing is due to take place over November 21-24 2011.
WADA said in a statement issued on Wednesday that it had withdrawn its appeal relating to the Mexican footballers due to "compelling evidence from a FIFA study at the U17 World Cup in Mexico that indicates a serious health problem in Mexico with regards to meat contaminated with clenbuterol".
Clenbuterol is used by unscrupulous farmers to improve the quality of meat in livestock, particularly cattle, and its use in farming is widely banned. In humans, clenbuterol is alleged to reduced the ratio of fat to muscle and can aid weight loss.
Although it originally took an uncompromising stance on Contador's 'tainted meat' theory, WADA has now firmly acknowledged the possibility that athletes can test positive for clenbuterol due to the unwitting ingestion of tainted meat.
In November 2010, Spanish paper El Pais claimed that WADA had filed a report with RFEC strongly disputing Contador's line of defence saying that it was highly unlikely that Contador's positive arose from tainted meat. Unlike Mexico, the use of clenbuterol in farming in Europe is not widespread and cases of tainted meat are very uncommon - a 2008 European Union study found that only one of 300,000 meat samples tested across Europe returned a positive test for clenbuterol. Meat samples from the buthcer in Irun that supplied Contador's steak also did not contain clenbuterol, according to El Pais.
In September this year, WADA issued its 2012 banned substance list which was accompanied by the following statement: "It is possible that under certain circumstance the presence of a low level of clenbuterol in an athlete sample can be the result of food contamination. However, each case is different and all elements need to be taken into account, along with the context of the case."
Despite this acknowledgement, WADA did not introduce a threshold limit for clenbuterol as had been expected.
When Contador's case is heard at CAS over four days in November, the panel will be studying the evidence in great detail on what will surely be a landmark case for cycling and the wider sporting world, whatever the outcome.
Related links
Clenbuterol still banned at any level, says WADA
Li may get two-year ban for clenbuterol reduced
WADA disputes Contador contaminated meat theory
Contador welcomes disciplinary hearing into clenbuterol case
Contador strengthens defence team in clenbuterol case
What next for Contador?
Spain's sports minister urges patience in Contador case
Saxo Bank to continue team sponsorship with or without Contador
Riis has a plan B is Contador is banned
How does clenbuterol testing work
Contador considers quitting cycling due to doping scandal
Tension rises over Contador's clenbuterol case
Contador case splits experts' opinions
Alberto Contador: The clenbuterol, the beef excuse and traces of plastic
Spanish authorities investigate source of Contador's mystery meat
McQuaid quiet on Contador case but says Spain can do more
Did Contador have a transfusion during the Tour?
Contador points finger at imported meat for clenbuterol positive
Contador tests positive for clenbuterol says governing body
Thank you for reading 20 articles this month* Join now for unlimited access
Enjoy your first month for just £1 / $1 / €1
*Read 5 free articles per month without a subscription
Join now for unlimited access
Try first month for just £1 / $1 / €1