Wiggins' bid for Tour and Olympic double starts now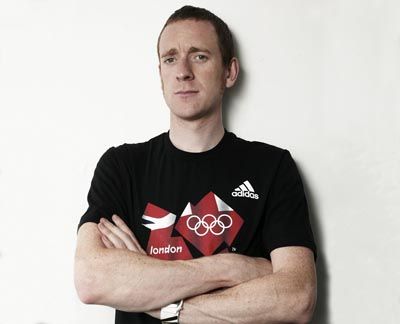 It's two-and-a-half years since Bradley Wiggins last rode a competitive team pursuit. Not since he crossed the line in Beijing, grimacing as held on to Geraint Thomas's wheel, setting a world record in the process, has Wiggins competed in the event.
On the day, he was in fact the weakest link in the strongest team. His victorious individual pursuit campaign, coupled with a mystery virus that had left him bed ridden just a few weeks before, had left him compromised through the three rounds.
By the time he rode the Madison on the final day of track competition, he was almost a spent force, albeit one with two more Olympic gold medals to his name.
Fast forward a year and Wiggins had transformed himself in to a Tour de France contender, finishing fourth in the 2009 event. A disappointing 2010 campaign in the new colours of Team Sky lead to another rethink for the three time Olympic gold medal winner, and with London 2012 around the corner he felt drawn back to the track.
The comeback starts this weekend in Manchester, Wiggins' home track. "The return has gone well in a training sense," Wiggins told Cycling Weekly. "The numbers and times are where they were pre Beijing."
"We're taking a different approach by laying the groundwork further out in the winter so you can just jump back on the boards after a road race."
Not that Wiggins has turned his back on the road, in fact he now thinks his pre-Beijing track training was what made the difference to his 2009 road campaign. "When Shane Sutton took over my training, we recognised that was something that I should go back to doing, that forced production work at high cadence," he said.
"It's really complimentary in terms of what I get from it, all that threshold and high cadence work, you can't replicate on the road. Instead of using the gym I'll do three or four hours on the bike then go on to the track and do a couple of sets of standing start work with big gears, which stimulates that strength work."
"[Last year] I felt like I'd lost a bit of top end on the road through not doing enough track. Coming off a winter of track, and the build up to the Olympics carried me through to 2009. That was the idea for getting back on track this year, by looking at it aiding my Tour preparation."
For Wiggins, there's also the thought of winning one last Olympic gold in a Games being held just a few miles from where he grew up. "The plan is to do the Tour de France in 2012 and then go for the Olympics. I have to."
Related links
Manchester track World Cup 2011: Cycling Weekly's coverage index
Thank you for reading 20 articles this month* Join now for unlimited access
Enjoy your first month for just £1 / $1 / €1
*Read 5 free articles per month without a subscription
Join now for unlimited access
Try first month for just £1 / $1 / €1