Are you getting the most out of Strava? Five tools to enhance your Strava experience
Whether it's deeper analysis, stitching together activities or showcasing your ride, there's a lot more you can do with Strava integrations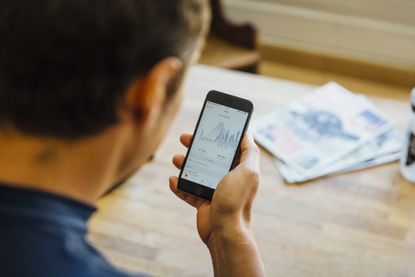 (Image credit: chris catchpole)
Now boasting over 100 million users, Strava is fully woven into the heart of cycling. Where would we be without segments to battle over, kudos to give and such wise proverbs tackling philosophical conundrums such as: "if you go for a ride but don't post it on Strava, did it happen?"
The platform harbours so many neat features, tools and tricks. To just scratch the surface, there's the route builder and global heatmap; the fitness and freshness tracker for balancing training load; ride analysis tools; and the connection it allows with the wider community. Yet still there's more - so much more - that can be added.
Whether it's providing deeper analysis and a whole new range of stats to pour over, or the more fundamental repairing of GPX files and stitching together of rides, or simply building a slick showcase for a particularly epic ride – there's a huge variety of applications and add-ons to get stuck in to.
Some of these require their own subscription, some of them don't. But they all add an interesting extra dimension to your Strava experience. Let's get stuck in.
Veloviewer
Image 1 of 4
Drawing on the masses of data from Strava's API, Veloviewer cuts this up and displays it in so many fascinating ways. The elevation data from the segments is an obvious one, with brilliant graphics depicting the gradients, distance and all the twists and turns of the hills in one instantly digestible image. It's no wonder that so many pro teams rely on the platform.
But beyond that there are so many excellent features, with 'tile bagging' (second in the gallery) being a notable one. Instead of obsessing about how fast you can ride a certain stretch of road, how many different stretches of road can you get yourself onto? The map is divided up into a certain number of squares and the goal is to get yourself into as many squares as possible. Like Strava's local legends, it's a different set of metrics and goals to organise your rides by - if that's what you're into.
But of course, in hoovering up all the data from Strava's API, there's a lot of very KOM / QOM heavy touches. Although the very best amongst us may gauge their rides by the sheer quantity of KOMs / QOMs hoovered up – perhaps counting them in the pages rather than each individual title – for most of us even entering a top ten is a notable achievement.
So it is nice to keep track of where you're ranking for those, and Veloviewer lets you do that (third in the gallery). It even generates a "Strava score" contextualising your achievements – coming 50th on a climb in a world tour race is much more impressive than a KOM around your housing estate, and Veloviewer takes that into account.
Also, for better hunting of segments, if you plan in your route, it'll tell you at what distance through your route the segments will be coming up, so you can note down on your stem when to go (fourth in the gallery). The map will also let you filter segments by so many parameters, distance, gradient, KOM time, to help you tailor your search to the segments you're after, for the training benefit you need.
There is a subscription to access all of this and more details can be found on veloviewer.com (opens in new tab)
Mywindsock