Does helmet testing need to be brought into the 21st century? - UK researchers think so
With legal testing requirements last updated in the 90s, researchers at this Imperal College London lab are aiming to bring an independent rating system to the consumer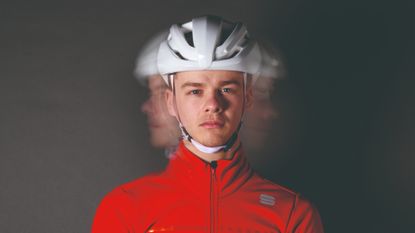 (Image credit: Future)
Get The Leadout Newsletter
The latest race content, interviews, features, reviews and expert buying guides, direct to your inbox!
Thank you for signing up to The Pick. You will receive a verification email shortly.
There was a problem. Please refresh the page and try again.
Head injuries can be serious. Whilst cycling (and professional sport in general) has a history of continuing play despite possible risks - see Romain Bardet's completion of stage 13 at the 2020 Tour de France with what was later revealed to be a brain 'small haemorrhage' - education is improving.
However, one look at the plethora of marketing claims in the helmet industry will tell you that finding the safest lid can be nothing short of a minefield.
The primary difficulty in seeking out solid safety comparisons is that the current legally required standards were last revisited in 1997 (UK) and 1998 (US). Since these are considered by many to be outdated - and not representative of the real world - brands have sought to go further, but there's very little external benchmarking available to validate their claims.
That's where HEAD Lab - funded by the Road Safety Trust - hopes to make a difference. "Our overall goal is to reduce head injuries if someone is involved in an accident," Dr. Mazdak Ghajari, lead researcher of the HEAD Lab project told us, "we can achieve that by our project helping consumers make an informed choice on a helmet".
In a Cycling Weekly exclusive interview, we spoke with Dr Ghajari about how his next project is looking to revolutionize the way we determine the best helmets on the market.
Who are HEAD lab?
HEAD Lab (Human Experience, Analysis and Design) is an interdisciplinary research lab for understanding and preventing injuries through using physical and computational modeling and design.
Of particular interest for cyclists though, is its research project which aims to give independent, comprehensive safety information to the consumer regarding helmet purchases.
HEAD Lab's latest project is initially looking at 30 of the most commonly purchased helmets that represent a broad range of price points in the UK, and seeking to rank their safety based on its proprietary safety rating protocol, designed around a large real-world data set.
This is something that Virginia Tech, in the USA, already offers - its results are often used as the gold standard in non-biased comparison. However, according to Dr Ghajari, HEAD Lab is looking to go further.
"The VT (Virginia Tech) rating is one of the cycle helmet ratings that has reached the manufacturers well. However, since the rating has not improved, a very large percentage of helmets achieve 5 stars," he claims. "Our aim is to raise the bar so that there will always be an incentive for improving helmets."
HEAD Lab's end goal is similar to that of Virginia Tech, leaving consumers in the market for a new helmet with a comprehensive and comparable data set together all in one place, similar to something like Euro NCAP in the car industry - but with more stringent testing. Something many will be grateful for in a helmet world that is saturated with various safety claims and different test protocols.
What are the current safety standards?
But what about the standards out there already - don't helmets have to pass strict legal requirements before going on sale?
Well yes, but they are extremely outdated when compared with the amount of data we now have. The standard adopted in the UK and Europe, EN 1078, has seen only a slight reform since its incarnation in 1997. When you consider that 40 billion more road miles are covered by vehicles in the UK each year compared to 1997, this is somewhat concerning.
The US SNELL standard - last updated in 1998 - is known for having more stringent testing regulations, but it's not that straightforward.
Dr Ghajari said: "The European standard tests helmets under more biofidelic" - that's human-like, in human-speak - "conditions, because they allow the headform to move freely in contrast to SNELL", so, although SNELL may have tighter parameters, the less realistic conditions make for - arguably - weaker testing.
The main issue with all of the helmet safety standards on the market currently is that they test exclusively on a linear impact (think hitting a wall perfectly perpendicularly), which in the real world, is incredibly rare and generally only correlates to a particular type of skull fracture head injury.
"We are aiming to cover a wider range of injuries," Dr Ghajari explained to us, such as diffuse injuries - which also lead to concussion symptoms. Diffuse injuries can occur from the head being jerked or quickly rotated which is far more common in real-world impacts.
What is HEAD Lab's testing protocol?
HEAD Lab claims its testing - which is based on the W11 Protocol for testing, which was created by the European Committee for Standardization - is far more representative of real-world collisions, as a result of the data and technology they have to hand.
The study has been fully funded by the Road Safety Trust, which has allowed HEAD Lab to perform an in-depth literature review, alongside widespread data analysis of real-world data prior to testing.
Helmet tests are carried out by accelerating the helmet to an impact speed on a drop rig and measuring the accelerations and velocities of the collision. HEAD Lab's testing also follows this protocol, but instead of a flat anvil being used such as in SNELL and EN1078, it uses an angled anvil. The angled anvil produces large head rotations, which HEAD Lab believes replicates the vast majority of real-world impacts.
HEAD Lab also uses a state-of-the-art prototype headform for its testing. The test rig was designed by the CEN head protection committee, in collaboration with Cellbond and Humanetics to be as realistic as possible.
The mannequin head to which the helmets are attached has been shaped from the analysis of over 200 MRI scans, as well as 66 CT scans to ensure that the shape represents the correct size and center of mass for a human head.
The coefficient of friction has been engineered to match that of a human head to best replicate how much the helmet grips or slips around your head in use and on impact.
The testing itself consists of four impacts, to locations which the group says are the most common - as found in an extensive literature review. Linear and rotational acceleration are measured in three different directions - so rotational and linear impacts are accounted for in the testing.
From this, HEAD claims, the risk of diffuse and skull fracture injuries can be calculated. As all the helmets will be subject to the same protocol, they can be pitted fairly against one another.
What are the studies limitations?
The study, like most, has its limitations.
Due to time and monetary constraints, HEAD Lab is initially only looking at 30 helmets, which does not make this an industry-wide study. Though these helmets, Dr Ghajari told us "were selected from a long list of 150 of the best selling helmets in the UK, and represent a wide range of price points".
Dr. Ghajari also explained to us how in the future, he would like the project to be expanded further to more helmets and more head sizes.
"We currently use a single head size, but people have different head sizes. The head size can determine the physical properties of the head such as mass. This means people with different head sizes can have different risk of head and brain injuries, even if subjected to the same force."
The obvious group here is children, for which there is currently "very limited information".
"Children are different from adults for various reasons," Dr. Ghajari described, "with one key factor being that their brains are developing and exposure to forces can have very different consequences for them than adults."
HEAD Lab's ethos is very much a collaborative one, Dr Ghajari telling us he "believes collaboration is key in developing effective rating systems that reach a wide range of consumers in different geographical regions."
"I very much hope to be able to work with my colleagues at other institutions to achieve our overarching goal, which is continual improvement in head protection for cyclists who are involved in cycle incidents," he said.
Does the industry care about your head?
With current lawful safety standards being relatively relaxed compared to the technology available on the market, brands have developed and marketed their own technologies around helmet safety - MIPS, ANGI and Wavecel just to name a few. But as there is a lack of universal comparison, some would argue - is it all just marketing jargon, does the industry care?
It's not every day we get to talk to a true expert in such a niche field, who isn't affiliated with any brand, which instantly led me to put the cynic inside me to rest.
So I was heartened when I asked Dr Ghajari whether the industry is heading in the right direction. "Looking at the results, I think yes", he said. Though, he did express some disgruntlement with brands which he said "try to steal what is in standards" and utilise it in their own marketing material, a practice he said "damages the collective effort for increasing safety standards".
The bigger issue lies in that many brands still follow outdated test standards - Dr Ghajari said "One company told me '80% of our budget optimizing for linear impacts'" - which, he said, is not necessarily the best avenue of development based upon modern data.
Results for the study are currently unreleased, but with the project in its final stages, we'll be sure to revisit this over the coming months as the results break cover.
Thank you for reading 20 articles this month* Join now for unlimited access
Enjoy your first month for just £1 / $1 / €1
*Read 5 free articles per month without a subscription
Join now for unlimited access
Try first month for just £1 / $1 / €1
Get The Leadout Newsletter
The latest race content, interviews, features, reviews and expert buying guides, direct to your inbox!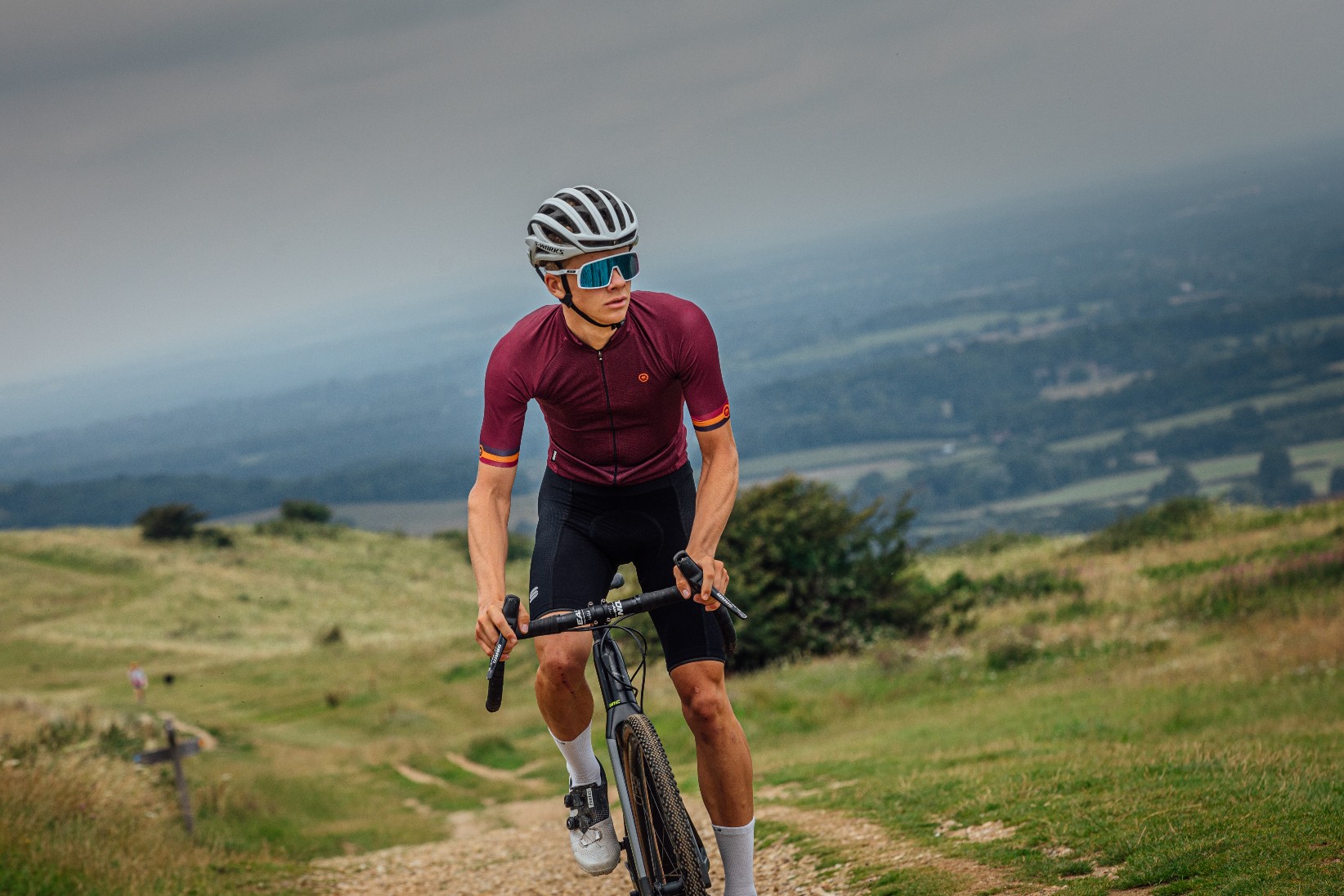 Joe is Cycling Weekly's tech writer. He's always had a love for bikes, since first riding a two wheeled steed before the age of four. Years down the line, Joe began racing at 16, and enjoyed great experiences internationally, racing in Italy, Spain and Belgium to name a few locations. Always interested in tech, Joe even piloted his Frankenstein hill climb bike to a Junior National Title in 2018. After taking a step back from elite level racing in April 2022, Joe joined our team as a freelancer, before becoming Tech Writer in May 2023.