Strava hires Twitter exec as design head
Anita Patwardhan Butler will be responsible for what you see in your Strava app going forward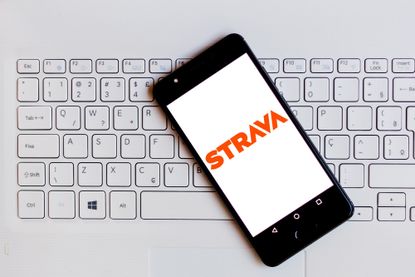 (Image credit: Getty Images)
Strava has hired one of Twitter's senior managers as its new head of design.
The cycling social media app has appointed Anita Patwardhan Butler who most recently served as vice president of product design at Twitter, where she was responsible for improving the user experience.
Prior to working at Twitter Butler worked at Facebook on Facebook Stories and before that she held roles at Ancestry, Sephora, Walmart, and Hotwire among others.
Twitter has seen a raft of management changes, departures and staff cuts since it was acquired by Tesla owner and controversy generator Elon Musk in October 2022.
At Strava Butler will head up design and innovation including product design, content design and marketing. She said: "I look forward to shaping an experience where everyone feels included and finds the group that motivates them to move more and live healthier."
Her appointment comes at a time of transition for the cycling logging giant. Current CEO and founder Michael Horvath announced recently that he will step down from his role at the company's helm for the second time (he previously left the company for several years to look after his terminally ill wife).
The brand also endured a bruising roll out of its price hike that left Strava users confused and angry just last month.
Butler will report to Horvath until a successor is found. He said : "To foster Strava's global growth, it is imperative that we approach every facet of our product with disciplined focus.
"Anita's successful experience leading and scaling design teams at large global brands makes her an invaluable asset to Strava as we build Strava into the best-in-class experience for active people everywhere."
Strava has made a number of appointments at board level as it looks to grow revenue and profit further following a boom in usage during the pandemic including people who's worked at businesses such as Spotify and Disney.
Horvath added: "Until my successor is named, I remain more committed and confident than ever that Strava is the platform that will motivate the world to be more active.
"Looking for the next CEO who can help realise that vision is the priority and we will not rush to a decision, but will instead be diligent and ensure that the right leader is identified."
Thank you for reading 20 articles this month* Join now for unlimited access
Enjoy your first month for just £1 / $1 / €1
*Read 5 free articles per month without a subscription
Join now for unlimited access
Try first month for just £1 / $1 / €1