Specialized Ruby Expert Gel women's saddle review
Using the company's Body Geometry design, the Specialized Ruby Expert saddle comes in three widths and features a modest cut-out for ventilation.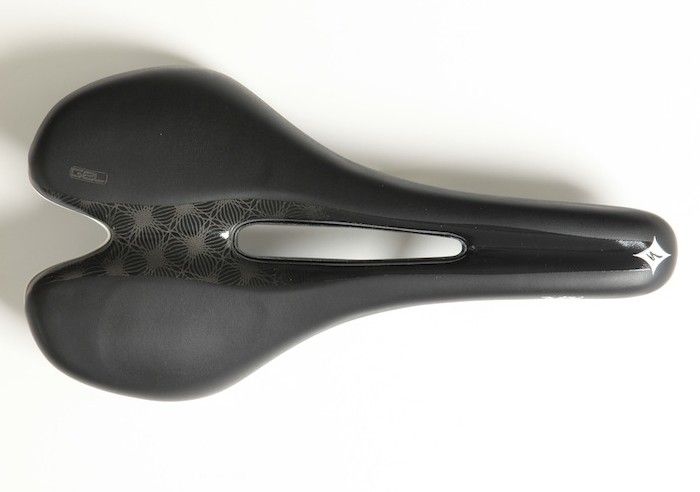 Great women's saddle for the price
For
+

Comes in three widths

+

Comfortable on long rides

+

Supportive in harder efforts

+
This minimalist saddle has a racy look to it. With one of Specialized's lightest levels of padding you really feel like you're in the driving seat. The lack of padding gave a harsh ride on our pothole filled commute, but on smoother tarmac surfaces it had the perfect level of padding which gave great levels of support on longer rides.
>>> For a buyer's guide to saddles click here
The saddle, covered in Specialized's micromatrix material, sits on a carbon-reinforced shell and hollow titanium rails.
A specifically designed and medically tested cut-out, part of Specialized's Body Geometry technology, ensures the pressure is off those sensitive areas when riding, even when adopting a more forward position. We tested the narrowest width – 143mm - which enabled us to sit comfortably on long rides with the majority of our weight through our sit bones, but still supported us when moving into a more forward and aggressive riding position.
>>> For a review of the Specialized Romin men's saddle click here
Coming in three widths the Ruby expert caters for various sizes of sit bones, and with their Body Geometry sit bone measurement technology it's simple to find out which should suit you best. In addition, Specialized offer a 30 day period where you can exchange your saddle if you're not comfortable or happy with your choice. For the price we feel you can't really go too far wrong.
Visit the Specialized website for more details