The Factor O2 VAM is light and stiff - though we had to check some QC concerns
The Factor O2 VAM is 6.3kg of pure superbike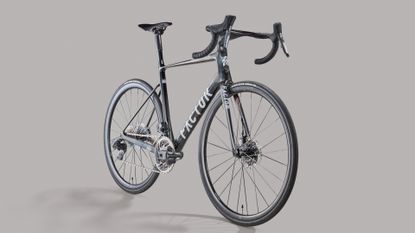 (Image credit: Future (Richard Butcher))
The Factor O2 VAM has certainly cemented itself as one of the lightest disc road race bikes on the market, and it rides as well as you would imagine. As an owner of the previous generation O2, I was glad to see the improved frame stiffness, which adds to what was already an engaging ride. If you are a true weight weenie looking for a new super bike, the Factor O2 VAM should make your shortlist.
Reasons to buy
+

Lightweight frame allows for UCI rule-breaking builds

+

Improved head tube stiffness gives the bike a confident feel on descents and climbs alike

+

A stellar-looking frameset
Reasons to avoid
-

Not quite as fast as the competition when gliding along the flat

-

Some components lack the build quality of other brands
You can trust Cycling Weekly. Our team of experts put in hard miles testing cycling tech and will always share honest, unbiased advice to help you choose. Find out more about how we test.
Get The Leadout Newsletter
The latest race content, interviews, features, reviews and expert buying guides, direct to your inbox!
Thank you for signing up to The Pick. You will receive a verification email shortly.
There was a problem. Please refresh the page and try again.
The Factor O2 VAM is another road bike in 2023 that has looked to captivate the weight-weenie audience instead of going all out with aero claims. Debuting at this year's Tour de France, the new O2, with its 730g claimed frame weight is clearly right in the superbike category, but how does it ride?
We knew even from our first ride of the Factor O2 VAM that this bike was a real contender in the superbike space, and it has continued to impress us since - bar one or two slight mishaps. If you're in the market for one of the best road bikes, the Factor O2 VAM should definitely make the shortlist.
Factor O2 VAM 2023: Construction
For 2023 the Factor O2 VAM has received a full redesign which Factor says has allowed them to shave weight off the frameset and improve its aerodynamics at the same time thanks to new tube profiles. It is certainly a striking bike to look at too; our eyes were instantly drawn to the ultra-thin top tube when we first got our hands on the bike a couple of months ago.
Due to significant advancements in computational fluid dynamics (CFD), Factor says it has been able to test many more iterations of the new frameset in the design phase. All the testing has led to a supposed 35% increase in stiffness, and 12-watt aerodynamic improvement over the previous generation model, all at a frameset weight of just 730 grams.
Particular scrutiny was put on the head tube too, which many said was not stiff enough - and as an owner of the previous generation O2, I couldn't wait to put this to the test.
As for the geometry, Factor hasn't strayed too far from the measurements of the outgoing frameset, though there are one or two changes. The stack has increased by around 10mm per frame size. Reach has remained similar, and the chainstays have also stayed short at just 405mm across all models - which does indeed translate to a fast handling ride feel.
The new O2 VAM is available in an array of different build options, and you can even spec up your own bike through the Factor website, but the model we had in for test was the SRAM Red eTap AXS model.
The finishing kit is handled predominantly by Factor's in-house component brand Black Inc. Our test bike came complete with one-piece bar and stem and new Black Inc. 28//33mm wheels which tip the scales at a featherweight 1154 grams (claimed).
Most interestingly though is the seat mast topper - similar to the design used on the Giant TCR, Factor has opted for an integrated seatpost. The system worked well, and various lengths of topper are available on purchase, catering for all sizes.
Factor O2 VAM 2023: The ride
As I mentioned before, I did in fact own the previous generation Factor O2, albeit the standard version as opposed to the super lightweight VAM - I loved that bike, from the handling to the comfort, and so the new iteration had a lot to stand up to.
Luckily though, Factor, I think has delivered. The headline statistics of low weight and increased stiffness really do translate onto the road and make for a delightful ride, but no bike goes without full scrutiny here at Cycling Weekly, so let's break it down.
My initial ride of the Factor O2 VAM consisted of a solid blast around a loop that I have ridden countless times and includes some steep climbing as well as higher speed flat and downhill sections that really allowed me to get a feel for the bike early on.
Unsurprisingly perhaps, given the similarity of the geometry between the old and new framesets, I felt at home on the bike very quickly. The new frameset though has some different characteristics that exceeded expectations.
The first thing that struck me was the weight - our test bike came in at just 6.33kg for a size 54 without pedals, and as a result it felt blisteringly responsive. Though I know that for most people, unless you live in the Alps, a climbing bike might not be the fastest machine, but there is still something so rewarding about a lightweight thoroughbred.
The stiffness improvements too were more than welcome. On the old Factor O2, I did have a couple of moments where I was able to get the bike to shimmy around on fast descents, causing some less-than-relaxed moments on a few Italian mountains.
I was thrilled that the emphasis on front-end bracing Factor's engineers had put into this new frameset actually translates on the road. The new bike handled descents with a lot more poise than the outgoing bike and the bike just felt more assertive when I gave it some heavy-handed steering inputs.
Bottom bracket stiffness was certainly improved too, although not by quite on the same scale as the head tube. While this did help sprinting somewhat, I found myself wanting a little bit more rigidity from the rear end of the bike when really throwing the hammer down in a 10-second dash.
Today though, you still can't have one bike to rule them all - as much as Specialized would love you to believe!
No bike is perfect, and the O2 VAM is no exception. The O2 VAM's Achilles lies on the flatter terrain, where I found it doesn't have the same steam-rolling feel that a stiffer aero bike gives you. The new bike feels at least on par with the old O2 from a speed perception point of view - so I have no disbelief in Factor's aero claims. However, competitors such as the Cannondale Super Six Evo Hi-Mod do roll a touch faster - albeit at a higher frame and system weight.
The other side of the O2 VAM's coin is that it did provide an extremely compliant ride. The lowered seat stays at the rear and narrow frame profiles have clearly enabled Factor to engineer some fore-aft movement which, particularly on longer 5-hour rides into the Cotswolds, I was thankful for the 28mm tires out the box - for most people, slightly wider rubber just makes life that touch comfier.
The Good Year Eagle F1 Tires were paired up with the brand new Black Inc 28//33mm wheelset and I was overall pretty impressed. Besides a great gloss black aesthetic, the lightweight wheels felt expectedly exciting on the climbs while not seeming to offer too much disadvantage on the flatter terrain. For those who may be looking for a new stand-alone wheelset, we will be taking an in-depth look at the new wheelset down the line, so stay tuned for that.
My only real gripes came from one or two slight hiccups regarding the bike's mechanics, and QC (quality control).
After a few rides, I noticed some bottom bracket creaking, and the rear wheel also had a slight bit of bearing play. Having had no issues with previous bikes from Factor, I spoke to Rob Gitelis, CEO of Factor Bikes about the issue, to get a bit more detail on the issues.
According to Gitelis, the bottom bracket creaking had been seen on some of the Isreal Premier tech bikes in the Tour this year, and was linked to slightly overtightened cranks. As for the rear wheel bearing, this was not a known issue and he said the bike would be thoroughly checked over on its return - though he did mention that the hubs on the 28/33mm wheels have been used for a long period of time now and that Factor had experienced no issues regarding these hubs previously.
It's worth noting that on any mass-production bike, there are always likely to be teething problems in the manufacturing process, but we'd like to think that top-end bikes would be treated to a thorough QC treatment.
Admittedly, this bike did not receive a shakedown ride like most bikes would after purchase from a shop - at which point, any issues could be addressed - but, we always like to give you the full rundown on our experiences with test bikes, and this is no exception.
Factor O2 VAM 2023: Value and Conclusion
Overall the Factor O2 VAM is a great platform. There's no doubt that with prices reaching as high as $12,199 / £12,200 for a fully specced SRAM Red eTap AXS bike, the new machine is firmly in the superbike spotlight - and that comes with an increased level of expectation.
For the money, I don't think this is the best bike for someone who is looking to dominate the local race scene - even if you live in a hilly area. Where the Factor O2 VAM really hits home, for me, is its elegance. The bike provides such a fun ride quality, whilst also bringing a modern-classic aesthetic.
For these reasons I have to recommend the bike out of the love of riding it rather than its all out performance - which is no bad thing. This bike is for the person who loves enjoying their riding on a cutting edge machine, rather than the out and out racer.
Thank you for reading 20 articles this month* Join now for unlimited access
Enjoy your first month for just £1 / $1 / €1
*Read 5 free articles per month without a subscription
Join now for unlimited access
Try first month for just £1 / $1 / €1
Get The Leadout Newsletter
The latest race content, interviews, features, reviews and expert buying guides, direct to your inbox!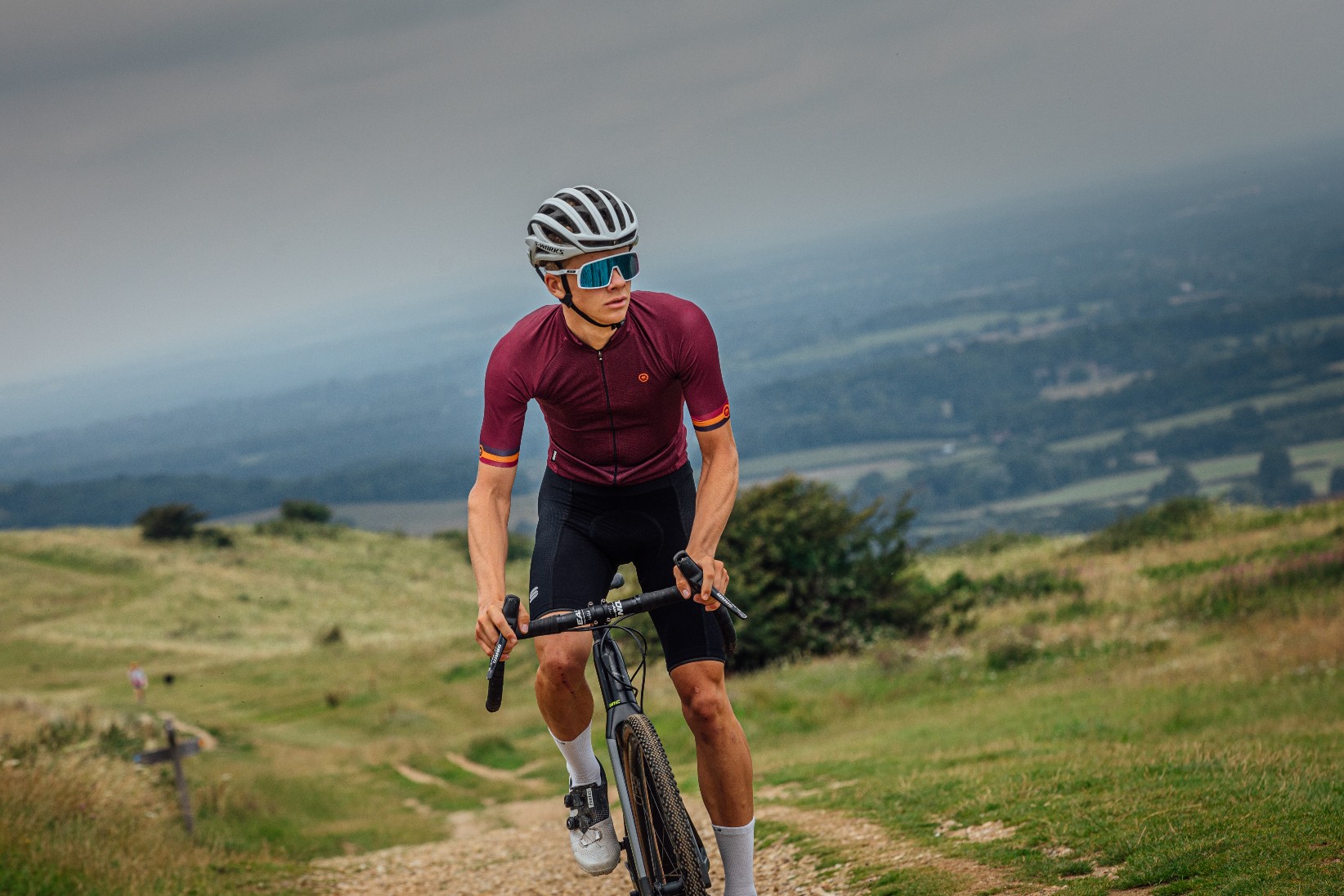 Joe is Cycling Weekly's tech writer. He's always had a love for bikes, since first riding a two wheeled steed before the age of four. Years down the line, Joe began racing at 16, and enjoyed great experiences internationally, racing in Italy, Spain and Belgium to name a few locations. Always interested in tech, Joe even piloted his Frankenstein hill climb bike to a Junior National Title in 2018. After taking a step back from elite level racing in April 2022, Joe joined our team as a freelancer, before becoming Tech Writer in May 2023.