We ride the new Factor O2 VAM - claimed to be the 'world's fastest climbing bike'
Revamped climbing bike used by Israel Premier-Tech features new aero tube shapes and we take it for a spin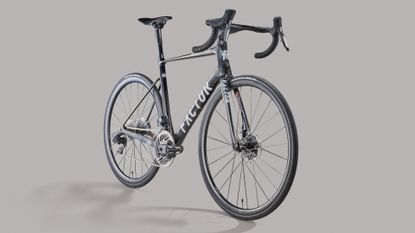 (Image credit: Future)
Get The Leadout Newsletter
The latest race content, interviews, features, reviews and expert buying guides, direct to your inbox!
Thank you for signing up to The Pick. You will receive a verification email shortly.
There was a problem. Please refresh the page and try again.
Factor's elegant new O2 VAM has already broken cover at this year's Tour de France, - we spotted Israel Premier Tech's Simon Clarke's bike at the race. Today the O2 VAM is officially available with Factor describing it as the "world's fastest climbing bike".
Claimed weight for the frame is just 730g for a size 54, with complete bikes from 6.2kg. Other key design features include an external seatpost, aero tube shapes and tire clearance up to 32mm. Factor's sister company Black Inc. has also created a new 28/33 wheelset to complement the O2 VAM, which reportedly weighs just 1,146g.
New frameset
Developed in conjunction with Chris Froome's Israel Premier-Tech team, the aero climbing bike is says Factor a result, in part, of the riders desire for a lightweight bike they could ride in the mountains without compromise.
"We began by asking the riders 'On what terrain do you get your results and how can we help that?' They wanted a bike that would be under 7kg in race trim, with pedals, transponder and number," says Factor Bikes Director of Engineering, Graham Shrive.
"Then we asked, 'What's stopping you from riding the previous O2 VAM?' They said aero and stiffness. So, we made the new O2 VAM as stiff as the Ostro VAM, a 35% increase, and 12 watts faster than the old O2 VAM in the wind tunnel, which is around half the difference to the Ostro. The new O2 VAM is right on the UCI weight limit when race-ready and faster than any other bike this light."
Given that previous iterations of the O2 had made the podium at the Tour de France and Paris-Roubaix and competed for the mountains classification at le tour, the engineering team had plenty to build upon. But also to live up to.
Shrive says that after extensive testing in Andorra by the team, their feedback provided "validation", with the new O2 VAM delivering the stiffness and the speed the riders needed to meet the demands of every kilometre of a typical mountain stage, descents and valley floors included.
"It's one thing to make a bike that's under 7kg, but we also need it to be competitive on aerodynamics and rigidity, and that's what Factor has now done with the new O2 VAM," says IPT rider Chris Froome, who knows a thing or two about riding Grand Tours effectively. " It's going to be a very special bike."
So how has Factor created a lighter, stiffer, more aero O2 VAM?
To meet its goals it began by developing a number of tube shapes using both Finite Element Analysis (FEA) and Computational Fluid Dynamics (CFD) tools, which it says allowed it to properly "study the structural and aerodynamic performance respectively".
They trialed a range of aero profiles across differing speeds and wind angles to help determine the shapes that delivered the best balance of the desired attributes. Once the selections had been made a preliminary 'virtual' frame design was created, complete with components and a pedalling rider. More CFD tests followed before prototypes were made and taken to the wind tunnel. Remarkably Factor says that prototype iteration now takes just one day, down from three weeks.
Choice of carbon was of course vital when making a significantly stiffer, yet lighter, bike than the previous model. Constructed in its new facility in Taiwan, the new 02 VAM uses what Factor says is "a similar mix of fibres to the aero-optimised Ostro VAM", including "T1000 and top-of-the-scale M60J Pitch Fibre." Interestingly, Boron is used in the new external seat post design, again to allow Factor to achieve the extreme strength-to-weight ratio it desired.
The result is a frame that features brand new "aggressively truncated" airfoil shapes on the down tube, head tube and seat tube. Factor says they allow for a supremely stiff yet still lightweight frame that reduces drag by "manipulating the separation and reattachment of airflow." It adds up to a bike that Factor says is in low yaw conditions - determined as between 0-5 degrees wind angle - only 5 watts slower than the "fastest aero bike on the market", the Ostro VAM.
Comfort and compliance were important, too, given the demands placed on a rider's body during racing. Factor says it took advantage of the recently revised UCI rules that now allow a minimum tube thickness of 10mm; it applied this to create an ultra-thin top tube ahead of the seat cluster, which it says, in union with the external seat post "enables more deflection at the saddle over bumps".
A fast yet comfortable climbing bike is likely to appeal to cyclists who aren't pinning on number too. As Factor says, "if speed isn't your priority, the increased efficiency will save you energy to ride further".
The O2 VAM is offered in seven different sizes up to a 61. This includes a 45, which Factor also calls a 49 short. As for the geometry, the stack height is a little higher than outgoing model - for a 54 this means a 552mm stack, matched with a 381mm reach.
Factor were keen for the O2 VAM to have the same handling characteristics at the Ostro VAM. To achieve this it's opted for a consistent 57mm trail number across all the frames, matched to four different fork offsets.
Offered in three stock colorways - Storm Grey, Red Velvet and Chrome Raw Carbon - the O2 VAM can also be customised via Factor's Prisma Studio programme.
The O2 VAM is available in a number of builds, with both Shimano and SRAM groupsets, as well as frame only option. Prices are as follows:
Premium Package Frameset: $6,299 / £6,300
Premium Package + Black Inc 28//33 wheels: $8,899 / £8,900
Premium Complete, Shimano Dura-Ace 9200 Di2: $11,799 / £11,800
Premium Complete, Shimano Ultegra 8100 Di2: $9,899 / £9,900
Premium Complete, SRAM Red eTap AXS + Quarq PM: $12,199 / £12,200
Premium Complete, SRAM Red eTap AXS: $11,799 / £11,800
Premium Complete, SRAM Force eTap AXS + Quarq PM: $10,099 / £10,100
Premium Complete, SRAM Force eTap AXS: $9,899 / £9,900
Factor O2 VAM First ride
I'm in a pretty strong position when it comes to testing the new Factor O2 VAM. Not only have I been able to my first ride thoughts in early, but I have also owned the previous generation Factor O2. Though this wasn't the VAM edition, it has allowed me to make some real-world comparisons to validate Factor's marketing claims.
A solid blast around a local route that I have ridden countless times proves that the stiffness and lightweight claims are absolutely on the money. I enjoyed my previous generation Factor O2 when I rode it for most of last year, but I found that stiffness could be a real issue. The head tube, in particular, felt somewhat less confident than I had liked due to flex when sprinting or with quick changes of direction.
The same can not be said for the new O2 VAM. The overwhelming feeling on the new Factor was one of rigidity. The bottom bracket and headtube are both tangibly stiffer, and this had a direct impact when sprinting and descending. Shifting and braking too felt great on this Sram Red AXS build.
Couple all this with a bike that tipped our scales of truth at a staggering 6.33 kg (54cm), and you get a bike that rewards you for your hard efforts - a satisfying bike to ride. Accelerating out of the saddle yielded an instant response from the bike, be it sprinting or climbing, and the O2 VAM felt equally confidence-inspiring on descents too. It is a quick-handling bike, especially with the 110mm bar and stem combination which doesn't make the bike the longest, but I couldn't get the bike to slip up like the previous generation which was super promising.
Impressive too was the way the bike held speed - my legs (particularly at the minute) aren't calibrated down to the nearest 5 or even 45 watts, which makes it tricky to comment on the aero claims on the new climbing bike, but it was once again noticeably improved over the last iteration of the O2, even with the 28mm front and 33mm rear wheel depths. A nice design cue from an aero perspective is that new seat post - Factor has opted for an integrated design with a seatpost cap, similar to the Trek Emonda, though Factor has still managed to incorporate an aero profile.
As far as comfort and compliance go, it was about right for an out and out race bike. While the O2 doesn't by any means offer an armchair ride, it did feel smoother than the Cannondale SuperSix EVO Hi-Mod I recently tested. This was undoubtedly helped too by the Goodyear Eagle F1r 28mm stock tyres, which are a perfect match for flying around our decidedly dodgy UK roads.
Overall I am really happy to see a new lease of life brought back to a bike line that I thought had so much potential last year. This is a bike that is exceptionally engaging to ride, and if the aero claims are to be believed, it's genuinely fast too! I'm looking forward to spending some more time with the new Factor O2, so stay tuned for an in-depth review when I have put a good few hundred KMs on the new climbing machine.
Thank you for reading 20 articles this month* Join now for unlimited access
Enjoy your first month for just £1 / $1 / €1
*Read 5 free articles per month without a subscription
Join now for unlimited access
Try first month for just £1 / $1 / €1
Get The Leadout Newsletter
The latest race content, interviews, features, reviews and expert buying guides, direct to your inbox!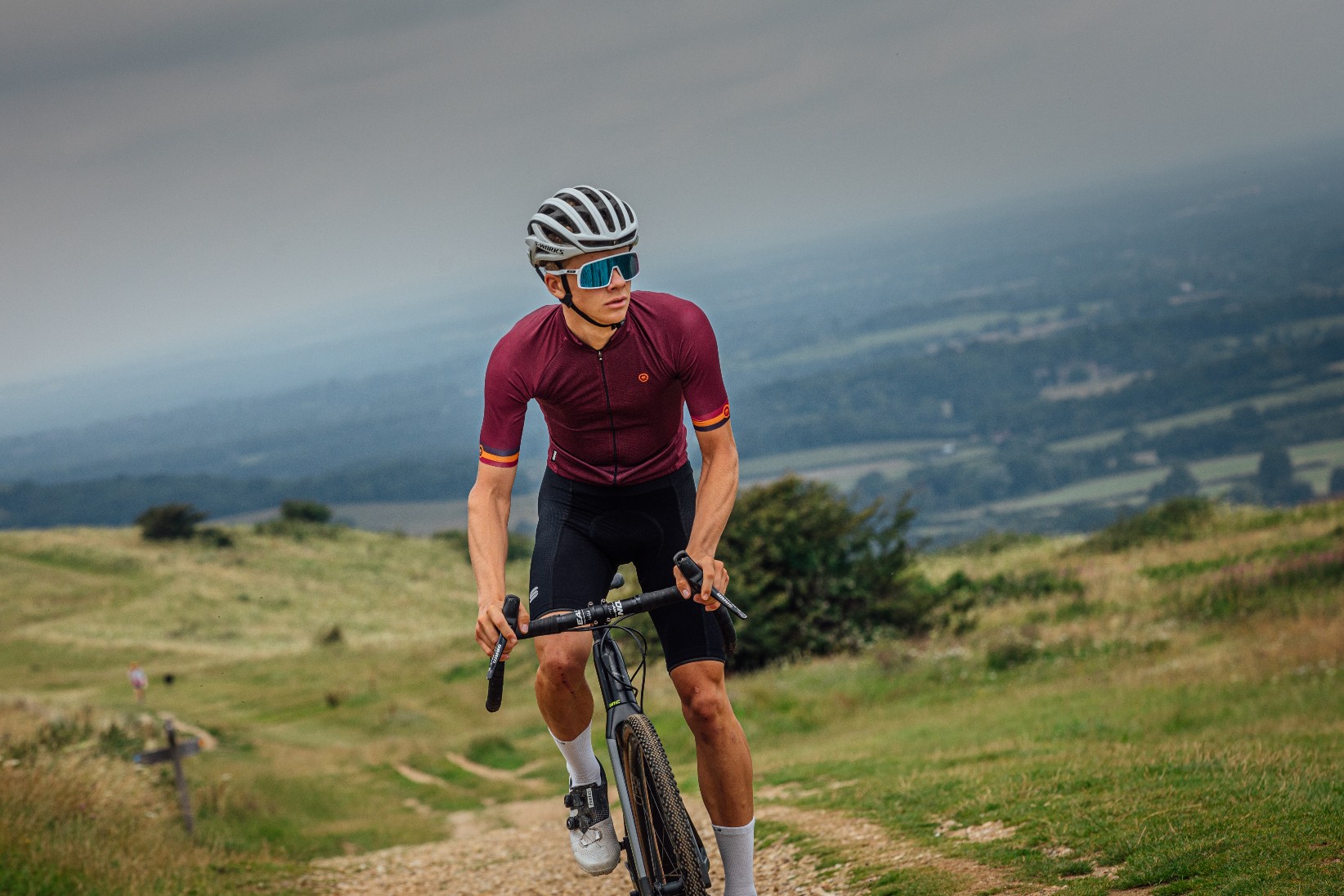 Joe is Cycling Weekly's tech writer. He's always had a love for bikes, since first riding a two wheeled steed before the age of four. Years down the line, Joe began racing at 16, and enjoyed great experiences internationally, racing in Italy, Spain and Belgium to name a few locations. Always interested in tech, Joe even piloted his Frankenstein hill climb bike to a Junior National Title in 2018. After taking a step back from elite level racing in April 2022, Joe joined our team as a freelancer, before becoming Tech Writer in May 2023.