San Marco Regal Racing Team review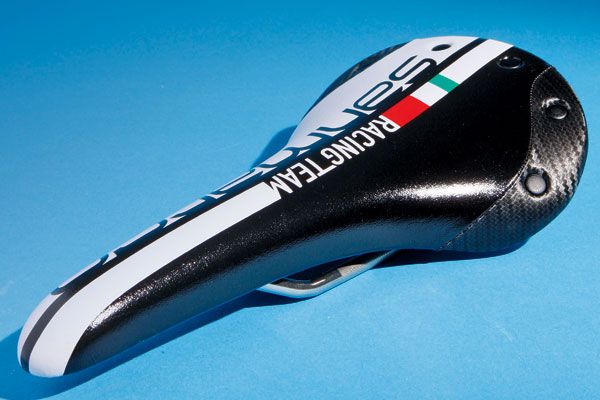 Although the saddle does well to support super-fit riders for hours on tough Grand Tour stages, the average Joe might find the lack of padding quite a shock. If you're happy with support in the form of an excellent shape and aren't looking for supple, take a look.
Against
-

Lack of padding may be a shock to some
You don't have to be a professional racer to get the most out of this excellent saddle, but it helps.
Many in the pro peloton love it, and it's easy to see why - the shape is just about perfect. The wide rear end is very supportive, while the nose, although not especially fancy in any respect, just seems to work.
There's some jazzy tech underneath too: another carbon fibre reinforced base, and 'Xsilite' rails, which are strong and light.