Finish Line Chill Zone rust freeing spray review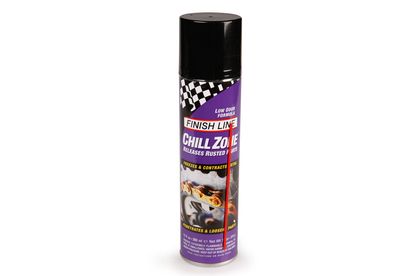 Thanks to its chill effect and penetrating oil combo, it appears to work much quicker than penetrating oil alone, and of course doesn't carry the risk of a heat gun.
Reasons to buy
+

Works better than just oil based penetrating sprays
Rusted and corroded bike parts can be a pain to get shifted.
From the seatpost that's stuck in the frame or bottom brackets cups that have seen one season too many, getting them shifted can be laborious work.
We had a couple of trouble maker parts to give the Chill Zone a work out on, and found that it's remarkably good stuff.
Thank you for reading 10 articles this month* Join now for unlimited access
Enjoy your first month for just £1 / $1 / €1
*Read 5 free articles per month without a subscription
Join now for unlimited access
Try first month for just £1 / $1 / €1