How to replace your brake pads (video)
Our guide to switching in your new brake pads for better stopping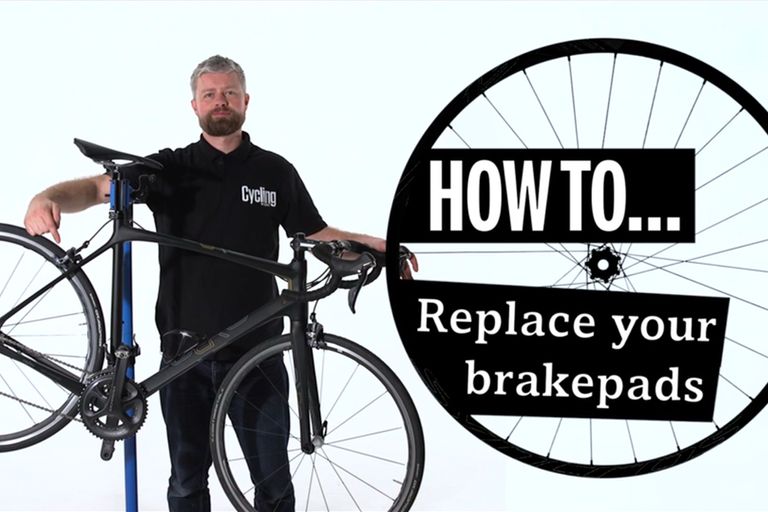 If you're out riding your bike whatever the weather, especially on grubby country lanes, then the elements will take their toll on your bike. Particularly during winter you will find that your brake pads will get worn down, meaning that for your own safety it's a good idea to check them for wear every now and then.
>>> How to look after your brake pads and rims (video)
When your brake pads need to be replaced (which you should be able to tell by looking at the wear indicator on the sides of the pads), it's a pretty easy job, requiring nothing more than a couple of Allen keys and a set of new pads, and you don't even have to remove the wheel from the bike.
>>> Buy brake pads from Chain Reaction Cycles
All you need to do is to loosen the bolt on the back of the brake shoe, which will let you slide the worn brake pad out. Then just take your new brake pad and slide it in, making sure it is the right way round, then tighten the bolt back up. Repeat on the other side, before using the barrel adjuster to make sure that the pads are running nice and close to the rim.
>>> How to use your brakes properly (video)
Alternatively, if you're replacing the whole brake shoe rather than just the brake pad, use a 5mm Allen key to detach the brake shoe from the caliper, then replace with the new brake shoe, again making sure that it is pointing in the right direction.