Don't get too close: Protecting cyclists with the 1.5 metre rule
PedalSure and Cycling Weekly team up to highlight the dangers of close passing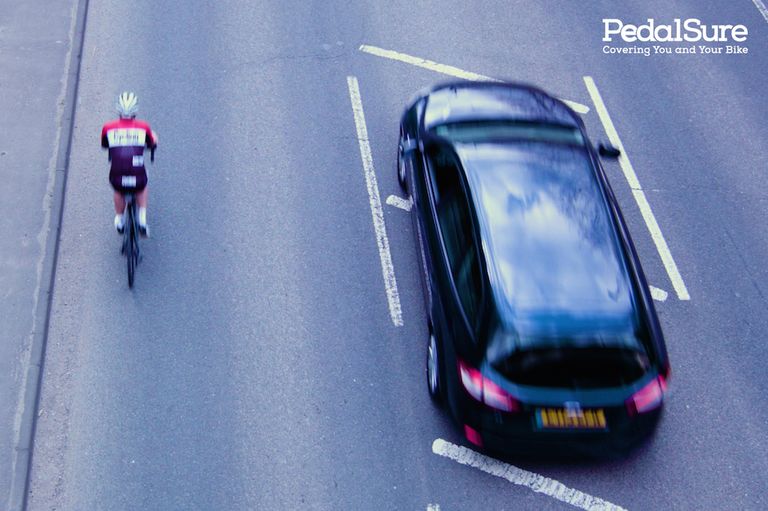 Promotional feature in collaboration with PedalSure
Cycling Weekly and PedalSure have teamed up to promote cycling safety and highlight the dangers of close passing. While the 1.5m passing distance isn't a Highway Code rule, some police forces across the country have already adopted the distance as measure to keep cyclists safe.
However, it's still important to protect yourself on the road.
PedalSure are unique in that they don't just cover your bike. Yes of course, if you get into a scrape or somebody nicks your pride and joy, it is covered. But what set's them apart from the heard is that they cover the rider up to £150k with personal injury.
Now don't be fooled by other's £1m personal liability bonanza. That is the cover that covers everybody but you. Pedalsure on the other hand offer a wide range of personal cover options for the items that the NHS will not cover such as physio and dental and a lump sum commensurate with injury.
So naturally PedalSure have an interest in you staying on two wheels and this is why we chose them to collaborate on our cycling safety video. What better to drive this home to motorists than some good tongue in cheek British humour.
With a global audience, we truly hope it translates across the pond and into continental Europe.