Watch LIVE: Taiwan KOM Challenge sees riders race up 106km climb
Vincenzo Nibali among those taking on the toughest hill climb in the world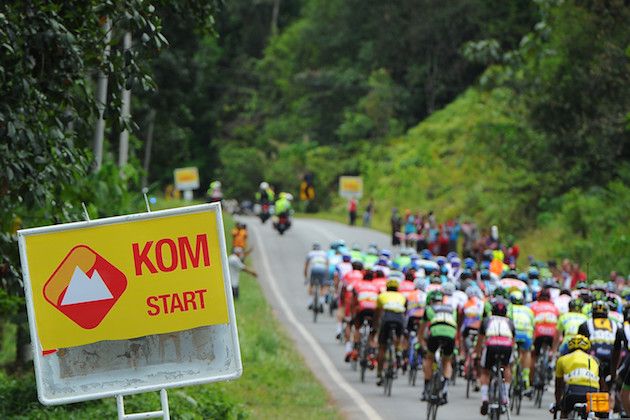 (Image credit: Getty Images)
If you struggle up your local two minute climb, then how about taking on the Taiwan KOM Challenge, a 106km race climbing more than 3,000m into the mountainous heart of the country.
This year's event has attracted some pretty big names, with Vincenzo Nibali heading to the Far East to finish his season in a less than relaxing manner, while Cadel Evans and Emma Pooley will also be on the start line.
Behind them will be hundreds of other riders, and while most of those will just be hoping to get to the top of this monstrous hill climb, at the front it is very much a race.
>>> The 14 hardest Strava segments anywhere in the world
The action gets underway at 6am local time (11pm UK time), with the first riders expected to finish slightly under four hours later.
That means a seriously impressive average speed of 28kmh, incredibly high when you consider the average gradient of a steady six per cent for much of its length, with final leg-busting ramps of up to 27 per cent near the summit - a real test after more than 100km of climbing.