Can you breathe better? We go in search of the answers
Breathe in, breathe out – it's an action we rarely think about. But it's not as simple as it seems, discovers Rob Kemp, as he explores the science of high-performance breathing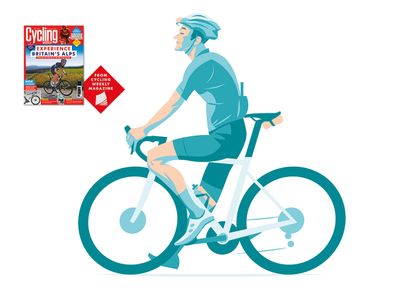 (Image credit: Simon Scarsbrook)
After two pandemic-stricken years of mask-wearing, ventilating and protecting our respiratory systems from a lethal threat in the air, it seems like a good time to focus on our breathing – and its impact upon the way we ride.
The coaching community is divided on the claimed merits of techniques such as 'belly breathing' and 'nasal breathing'. So what's the truth? Can you train yourself to breathe better?
>>>>Subscribe to Cycling Weekly magazine and get more expert led fitness advice (opens in new tab)
Advocates of breathing drills insist that they yield clear advantages, while sceptics question the value of focusing on techniques that they suspect offer only the most marginal of gains. At the University of Kent's exercise respiratory clinic, Professor John Dickinson points to consistent evidence that cyclists who improve their breathing efficiency can and do see their efforts translate into an improvement in performance.
"An efficient breathing pattern reduces the work of the respiratory muscles," explains Dickinson. By treating the common breathing problems cyclists suffer, the professor has found the most effective methods to help cyclists breathe more efficiently.
"An efficient breather uses about 10% of their total energy consumption on their breathing. In someone who breathes inefficiently, that goes up to around 18%," explains Dickinson.
Aside from recognised expiratory ailments such as asthma, there are common 'non-respiratory disease' conditions that cyclists suffer with. "These aren't anything wrong with the lungs per se," says the professor. "It's more down to the way the cyclist breathes and subsequent disordered breathing patterns."
The most common condition is exercise-induced laryngeal obstruction (EILO). You might have experienced this yourself, or have ridden with somebody who suffers from it.
Symptoms include loud, wheezing noises when breathing in – especially during the high-intensity phase of exercise. "It can come on pretty severely and limit someone's ability to breathe in – but then when they stop exercising it resolves itself after two or three minutes and they're fine again."
You can read the full article in the April 21 issue of Cycling Weekly magazine, on sale in store and online (opens in new tab). You can also subscribe to Cycling Weekly (opens in new tab), save on the cover price and get the magazine delivered to your door each week.
Thank you for reading 10 articles this month* Join now for unlimited access
Enjoy your first month for just £1 / $1 / €1
*Read 5 free articles per month without a subscription
Join now for unlimited access
Try first month for just £1 / $1 / €1
Rob Kemp is a London-based freelance journalist with 30 years of experience covering health and fitness, nutrition and sports sciences for a range of cycling, running, football and fitness publications and websites. His work also appears in the national press and he's the author of six non-fiction books. His favourite cycling routes include anything along the Dorset coast, Wye Valley or the Thames, with a pub at the finish.