Best long sleeved cycling jerseys 2022 for autumn and spring riding
A long sleeved cycling jersey is a riding wardrobe staple, providing protection against cooler temperatures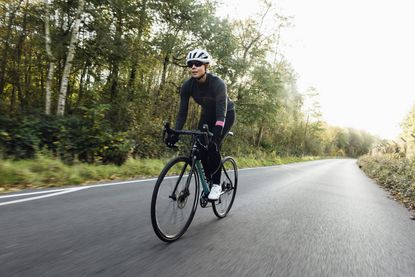 (Image credit: Cycling Weekly)
With their ability to dress up or down via layering, the best long sleeved cycling jerseys offer incredible versatility, making such a garment a very shrewd investment.
There is a huge variety of long sleeved cycling jerseys on the market and finding the ideal one for you will depend on your cycling needs.
The best long sleeved cycling jerseys are perfect for plugging holes between warm weather, where you'll mostly want to opt for a breathable short sleeved cycling jersey (unless you opt for a UPF protection summer long sleeved jersey), and winter, where you'll want one of the best winter cycling jackets to wrap up in.
If you're looking to bridge the gap for the in-between seasons, then the best long sleeved cycling jerseys will be thermal with soft fleecy inners, and ideally offering an element of water or wind protection.
We'll give you some pointers on what to look for and how to find your match below, but first here's our pick of our favourite long sleeved cycling jerseys. Many will have both male and female versions available.
Best long sleeved cycling jerseys