Best road bikes under £1500, or $2000, in 2021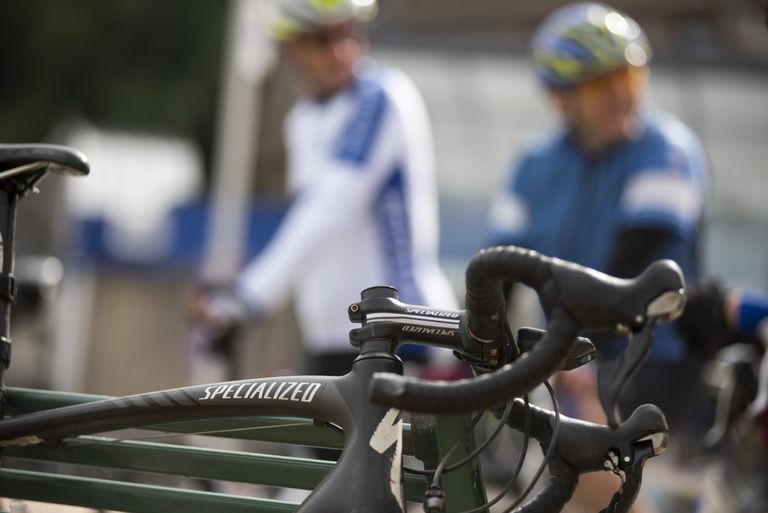 (Image credit: Andy McCandlish)
Fancy a new road bike but don't want to break the bank? The best bikes under£1500, or $2000 in the US, will give you a nice ride and not cause too much strain on your wallet.
The £1000 category( or $1500) can be a real mixed bag since every manufacturer targets this highly popular price point. However, if you can stretch to £500 ($1000) more you'll move well clear of the entry-level category and into higher-quality territory.
In this price range, you're often picking up a frame which shares the characteristics of a much more expensive bike, but with a lower end groupset and wheels to bring down the price.
There are great options in both the aluminium and the carbon market. Typically, with the latter, you'll be sacrificing the quality of the components, but as trickle down technology continues to work its magic, this is becoming less and less the case.
Looking for something else? Check out:
The best road bikes under £500
The best road bikes under £2000
The best cheap road bikes
Cycling WeeklyBike of the Year
Bikes come in all colours, designs and prices and ourBest Road Bikescovers everything from £650 up to £11,500.
The best road bikes under £1500, or $2000, for 2021
With each product is a 'Buy Now' or 'Best Deal' link. If you click on this then we may receive a small amount of money from the retailer when you purchase the item. This doesn't affect the amount you pay.
We have tested plenty of other bikes in this £1500 price range and you can see a selection here.
Trek Emonda ALR 4 Disc Road Bike - £1400 / US$1999
Review score: 10/10
The Trek Emonda AL (aluminium) had a major overhaul for 2019 - and that makeover saw it earn a place in our 2019 Editor's Choice awards.
The brand claims that its Emonda AL offers 'lightweight aluminium perfection'. A combination of careful hydroforming and minimal welds means it both looks and almost rides like carbon. Trek's 'Invisible Weld Technology' sees the welds increased in surface area, increasing strength and cutting weight.
The Emonda has always been a climber's bike, and our Shimano 105 equipped size 52cm came in at 7.8kg (17.3lbs), whilst a size 56 frame has a claimed weight of 1131g (2.7lbs). That's lighter than the lower spec carbon Emonda frame.
For Shimano 105, you're looking at the ALR 5 - which is £1750 (or $1999.99 in the US), but for £1400 you can pick up the ALR 4 which promises all the same frame technology but with 10-speed Shimano Tiagra, flat mount disc brakes and Bontrager Affinity Tubeless Ready Disc wheels.
Read our full review of the Trek Emonda ALR 5 disc
Buy now in UK: Trek Emonda ALR 4 at Sigma Sports for £1400
Buy now in US: Trek Emonda ALR 5 disc at Trek Bikes for $1999.99
Van Rysel Ultra CF road bike £1299 / US$1799
Review Score 9/10
The Van Rysel Ultra CF is a firm favourite with us in the CW office, proving that it is possible to have comfort and performance for an affordable price. It rightfully earned a spot in the 2019 Editors Choice Awards.
The carbon frame and fork and Shimano 150 groupset is a great package, and weighing in at just over eight kilos makes it an ideal option for anyone looking to start racing or focusing on cycling goals.
This Van Rysel Ultra CF bike is women's specific but there is a crossover of sorts with the men's RR 900 CF Carbon; the RR 900AF version also won us over. The women's fit comes up slightly shorter and more upright than the men's and has women's specific finishing kit, comprising shallower and narrower handle bars and a women's specific saddle. Other than that, the boxy aero frameset remains consistent across both versions.
We were really impressed with the bike's performance over a rather tasty test ground of the Yorkshire Dales (if you're in the US think twisting roads, steep climbs and stunning scenery) not skipping a beat despite the demanding terrain. The only improvement would be to have a disc brake option in the range.
Read our full review of the Van Rysel Ultra CF bike
Buy now: Van Rysel Ultra CF at Decathlon for £1499.99
Ribble CGR AL £1,399 / US$1491.45
Review score 9/10
The incredibly versatile Ribble CGR AL had a massive revamp in 2019, and we're pleased to see that the current version remains the same. The do-it-all bike is available in multiple builds levels, both road and gravel-oriented. The Enthusiast Build with Shimano 105, Mavic Askium wheelset and Schwalbe G-One 40c tyres come complete with mudguards (fenders in the US), ideal for British riding whatever the weather.
Capable of hitting tarmac or the trails, the aluminium framed bike delivers an agile and comfortable ride, but is robust enough to deal with off road life.
It's a great bike for the price and is pretty close to the one bike for all occasions. With the Ribble bike builder there's even the option to spec it slightly cheaper with Shimano Tiagra, which still gives you disc brakes, albeit mechanical, for £999 ($1065). Alternatively, for £1,999 you could opt for the electric version.
Read our full review of the Ribble AL here
Buy now in UK: Ribble CRG AL at Ribble for £1399
Buy now in US: Ribble CRG AL at Ribble from $1491.45
Canyon Endurace AL Disc 7.0 road bike - £1599 / US$1899
Review score: 10/10
We reviewed this model a while back, and while there has been some design tweaks, it fundamentally remains the same great bike for great value.
The Endurace AL comes with an aluminium frame and carbon fork and seat post combo. The alloy frame does help keep the overall package price down, but not the enjoyment thanks to the use of Canyon's top spec material which yields a weight of 8.3kg (18.4lbs), in a size medium.
The geometry is labelled 'sport' - but as the model name would suggest, endurance is the focus. Although, don't let that make you think that the nippy ride quality is sacrificed.
Sticking with the much revered Shimano 105 groupset and hydraulic disc brakes, this version gains DT Swiss E 1850 wheels, 28mm Continental Grand Prix SL tyres and a Selle Italia X3 saddle.
Read the full review of the Canyon Endurance AL here
Buy now in UK: Canyon Endurance at Canyon for £1599
Buy now in US: Canyon Endurance at Canyon for $1899
Cannondale Synapse 105 road bike - £1300 / US$1800
Review score: 9/10
The extensive Cannondale Synapse range heads up towards superbike territory with high modulus carbon, flashy wheels and expensive groupsets. But look lower down and there are alloy options right down to £900.
Top alloy spec is the Synapse 105 which gives Shimano 105 shifters with TRP Spyre mechanical disc brakes, along with 30mm wide Vittoria tyres and an all-carbon fork.
We've not ridden the alloy bike, but the pricier carbon Synapse we tested had great ride quality and sharp handling, with a sprightly response to rider input.
Read our review of the Cannondale Synapse Hi-Mod
Buy now: Cannondale Synapse 105 at Triton Cycles for £1299
Buy now in US: Cannondale Synapse Disc 105 at Papa Wheelies for $1800
Specialized Allez Elite road bike - £1199 / US$1350
We rate the lowest spec Allez so highly that it's one of our best road bikes - regardless of price. Head up to the top of the Allez tree and the Allez Elite comes with a Shimano 105 groupset and DT Swiss wheels, in place of the lower spec own brand offering on the Allez. That should sort our one gripe with the Allez, its rather ponderous wheels.
And we really liked the handling of the Allez's lightweight alloy frame, with its all-carbon fork. The internal cable routing is a bonus, protecting the cabling from the weather and adding to the bike's quality looks. With 11 speeds down to a 34x32 lowest gear, there's plenty of range for whatever the road throws at you.
Read our review of the Specialized Allez
Buy now: Specialized Allez Elite at Leisure Lakes Bikes for £1199
What to consider when buying a sub £1500 road bike
The number one question to ask yourself is 'what do I want this bike for?'
If you know that all-day adventures orlong distance sportives are your thing, then look for a bike with a fairly relaxed geometry - a taller stack and a slightly shorter reach to help you stay on the bike in comfort for all the hours you'd like. If you're thinking of racing, or simply love a fast and aggressive ride, then look closer to the race bike pedigree with a shorter stack and often a long reach.
If you're just getting into cycling then a happy medium is a sensible idea, giving you the opportunity to grow in either direction.
It's always a very good idea to buy a bike from a reputable retailer, who will allow you to test ride the bike - unless you're absolutely sure what size you need.
>>> Upgrades: Best bike seatpost
Most bike shops will offer to help you set up your saddle height and overall position. Being set up correctly has a huge impact upon your enjoyment of the ride, and a bike fit can cost upwards of £100 when purchased independently - so it's a good idea to choose to buy from a shop that offers this.
Many retailers offer you the chance to return a bike after 30 days if it turns out not to be your cup of tea (though not if you've discovered this through a write-off-inducing crash). It's a nice-to-have feature to look out for.