Blain signs to Raleigh for 2013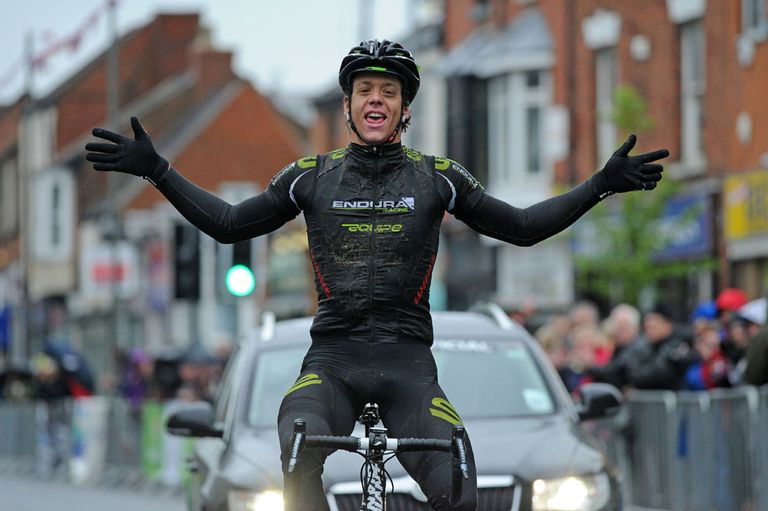 Frenchman Alexandre Blain has signed to the Raleigh team for 2013. The 31-year-old has ridden for the Endura team for the past three seasons, but was not part of the Scottish squad's merger with NetApp for next season.
Blain won two of Britain's toughest one-day races this year, the Rutland Melton-Cicle Classic and Maldon Dengie Tour. Blain won the Tour de Normandie in 2011.
As well as aiming for race wins himself, Blain joins Raleigh to assist in the development of its younger riders.
"Signing for Team Raleigh brings new goals for me for the 2013 season," Blain said via a team press statement.
"The development project that Cherie [Pridham, Raleigh team manager] proposed looks really interesting and I'm looking forward to helping the team achieve its goals.
"My experience will help the younger riders on the squad develop their potential as bike riders and ensure we all work together to secure race victories.
"My early season goals are to ride well in UCI 2.1 stage races where the team have already been invited. Good results at these races will help to access the bigger races in Europe.
"I have previously had victories in the Tour of Normandie, Dengie Marshes and Melton Classic and these are the sort of races I can do well in again in the coming season."
Prior to joining Endura for 2010, Blain spent two years riding for French outfit Cofidis.
Raleigh has yet to announce full details of its 2013 roster, but has previously announced that Russell Hampton, Graham Briggs, Evan Oliphant and Matthew Holmes will be riding in Raleigh colours.
Related links
Blain wins wet and wild Rutland Melton Cicle Classic
Blain sprints to Maldon Dengie Tour win