Blenheim Palace offer for all CW readers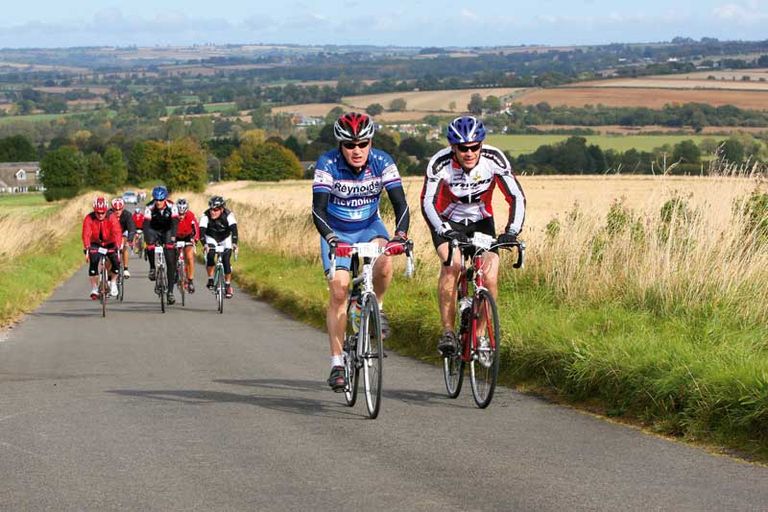 Cycling Weekly has teamed up with the organisers of Bike Blenheim Palace to offer a discount to all our readers. You can get ten per cent off the price of entry for the sportive and time trial when you register online.
All you have to do is enter the promo code CWOFFER when you register on the Bike Blenheim palace website.
Two distances are on offer for the Sportive, either 100 or 60 miles, both routes start and finish in the grounds of the Palace and take in the quiet lanes of Oxfordshire. Neither of the routes are leg breakers, but there's one or two testing climbs in them.
The time trial is a must for any testing enthusiast as it is run on completely closed roads. The whole of the challenging 20km route is held within the grounds of Blenheim Palace and is open to newcomers to experienced athletes.
Matt Botrill won the race last year in 27-14 inutes while Rebecca Slack won the womens event. Organisers are looking to match last year's entry when over 300 people rode the event. The prize fund is generous too, with cash prizes for the winners of all veteran categories as well as a special prize fund for novice entrants.
There's more too. After the time trial what better way to relax than to sit back and watch the spectacular, and hotly contested Brompton World Championships? If you've never seen this event before then you're missing out.
Once the competitive cycling is out of the way then the roads remain closed for the Family Cycling event. In fact its less an event, more an opportunity to ride your bike, with your family on car free roads around the stunning grounds of Blenheim Palace, regarded as one of the most architecturally beautiful homes in Great Britian.
All this takes place on Sunday, August 21. We hope to see you there.
External links